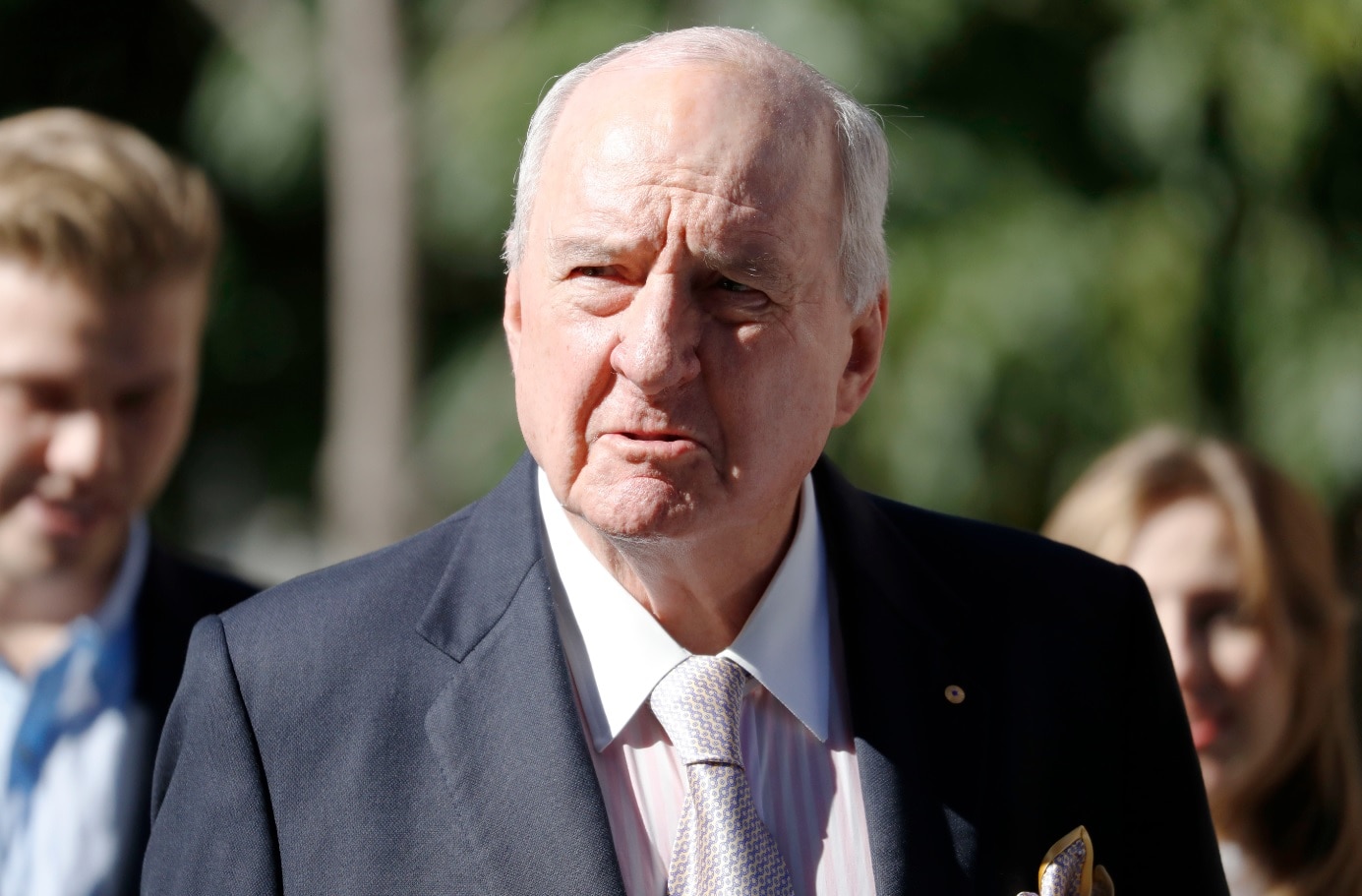 The activist group has criticised Jones for attacking Herron, calling her a "tyrant" and questioning her credentials after she said she wouldn't allow the Opera House to carry advertising for The Everest Cup horse race on its sails.
Late last week, Jones, whose program in syndicated on 4BC in Brisbane, called up Herron live on air, telling her she should be "sacked", for her opposition to the promotion.
The barrier draw will be released via a short light show on the sails of the Opera House which has cause considerable controversy since Friday.
Political manipulator Jones, whose superpower is to be able to wrap gutless Liberal Party politicians around his little orifice, is behind the verbal bullying of Opera House CEO Louise Herron.
Since the NSW Government directed the Opera House to allow the promotional material to be projected, the backlash over the decision has reached a boiling point.
"Racing NSW has made the decision to conduct the draw prior to the event to circumvent any security risks that may exist".
Protesters booed and chanted "turn it off" as the barrier draw results were revealed.
An online petition against the event, now signed by over 290,000 people, was delivered to State Parliament on Tuesday morning but the petition's organiser, Mike Woodcock, said Premier Gladys Berejiklian did not accept it.
In another letter sent to Greens MP David Shoebridge, Mr Davies said he was unable to issue a Stop Work Order because the planned projections by Racing NSW did not meet the legal definition of "harm" as there was no physical damage being done to the site.
At 7.40pm when the famous sails were first lit up, people lining the building's forecourt also began to shine beams of light from torches onto the images in the hopes of obscuring the message.
"This is one of the biggest events of the year... why not put it on the biggest billboard Sydney has?" said Australian Prime Minister Scott Morrison.
"I seriously doubt Alan would go to the trouble of getting in touch but you never know".