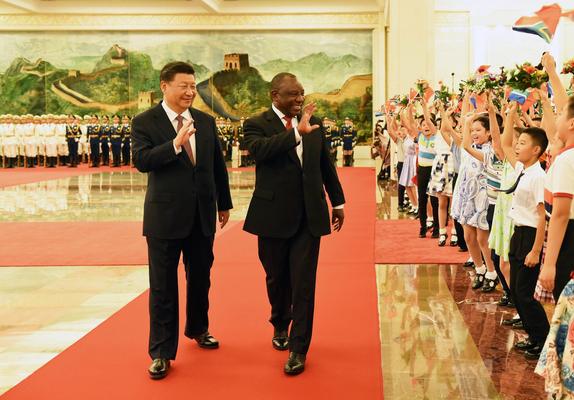 The South African economy on Tuesday slipped into a technical recession according to Bloomberg.
The downturn, which was the second consecutive quarter of negative growth, was driven by contractions in agriculture, transport, trade and manufacturing industries.
In addition, the statistics agency said agriculture declined the most, recording an annualised 29.2 per cent contraction, while mining production expanded 4.9 per cent from the previous quarter. Analysts had predicted that the economy would grow 0.6 per cent in the latest quarter.
Meanwhile, NAIJ.com previously reported that Nigeria experienced its worst economic session in 2015. The party also said the President Buhari-led administartion had began to yield fruit especially on recovery efforts.
On a positive note, the finance, real estate & business services industry - the largest sector within the South African economy - expanded by 1,9% q-o-q.
South Africa is likely to exit its technical recession in the third quarter, the Bureau of Economic Research (BER) said on Tuesday. Following the release of disappointing first quarter GDP data in early June, the central bank reduced its forecast for this year to just 1,2%.
South African President Cyril Ramaphosa speaks during the during 2018 Beijing Summit Of The Forum On China-Africa Cooperation - Joint Press Conference at the Great Hall of the People at The Great Hall Of The People on September 4, 2018 in Beijing, China. This was the first decrease since the first quarter of 2016.
For the local market, "there seems to be no sign of halting the downtrend" for emerging-market assets, said Koji Fukaya, chief executive officer at FPG Securities Co in Tokyo.
Citadel's Ackerman however, said it would be wrong to lay the blame for poor economic performance on Ramaphosa "as it remains a legacy of ten years of economic mismanagement".
"Additonally Treasury will need to find ways to fund items not budgeted for in February, such as above-inflation public sector wage increases, National Health Insurance and, President Ramaphosa's economic stimulation package", he said.
"Although the economy is weak, if the Rand continues to weaken at the current rate, I think the Reserve Bank will have very little option but to increase the repo rate. Also, the higher Value-Added Tax rate is not going to go away".