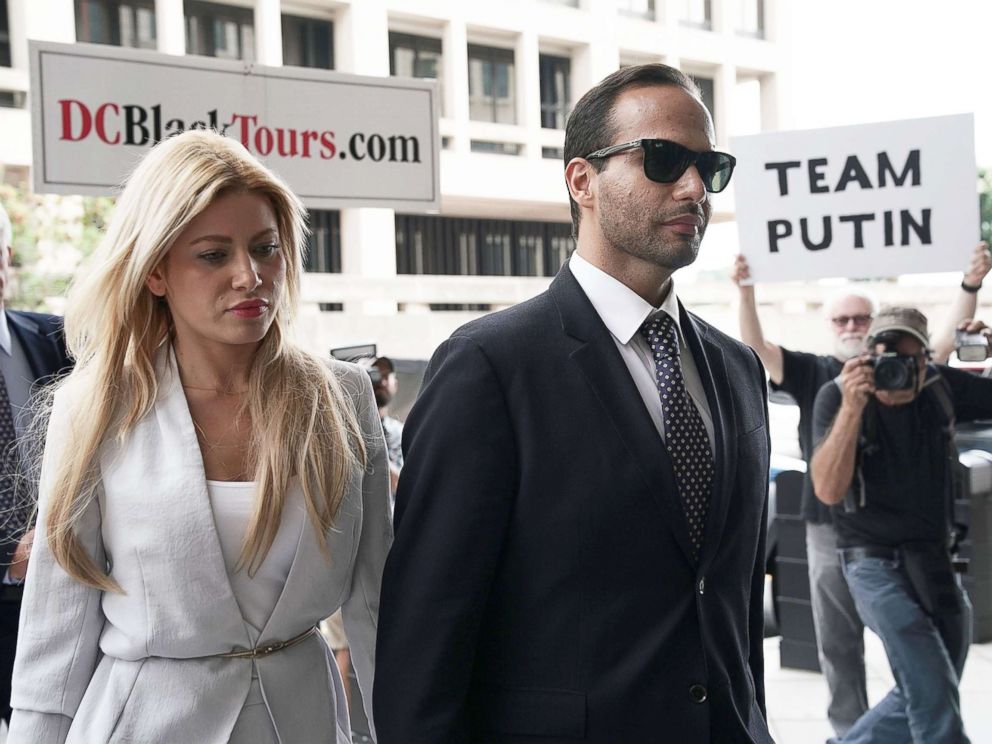 George Papadopoulos, the former Trump campaign adviser recently sentenced to two weeks in jail for lying to investigators, says Attorney General Jeff Sessions was "quite enthusiastic" during the 2016 campaign about the prospect of a summit between President Trump and Russian President Vladimir Putin.
"I didn't plead guilty to collusion, I've pled guilty to lying", Papadopoulos, the former Trump campaign adviser, told Sean Hannity Tuesday night.
Papadopoulos, 31, was an inexperienced London-based oil analyst when he joined the Trump campaign in March 2016 on the Republican candidate's national security advisory board.
Judge Randolph Moss also sentenced [POLITICO report] Papadopoulos to a year probation, community service and a $9,500 fine.
Papadopoulos admitted that he lied to FBI investigators when they interviewed him on January 27, 2017.
When asked whether be believed special counsel Robert Mueller's investigation had enough evidence to demonstrate coordination between the Trump campaign and Russia, Papadopoulos responded, "I have no idea".
The president has sought to ridicule Papadopoulos's sentence, suggesting that it was a trivial accomplishment for an investigation that has cost millions since it began in May 2017 - while ignoring the 35 indictments, five guilty pleas and one trial conviction Mr Mueller has racked up so far.
Papadopoulos told [statement of offense] Federal Bureau of Investigation officials that he had discussed Hillary Clinton's emails with a Russian professor before joining the Trump campaign.
Sessions, now the attorney general, told Congress last fall that he shut down the idea of that summit when Papadopoulos raised it in a meeting in 2016. "Jeff Sessions, who I remember being quite enthusiastic".
"I pushed back, I will just say it that way", Sessions told Rep. Jerrold Nadler, D-N.Y.
U.S. District Judge Randolph Moss said Papadopoulos' deception was "not a noble lie" and said he had lied because he wanted a job in the Trump administration and didn't want to jeopardize that possibility by being tied to the Russian Federation investigation. "Is he telling the truth?"
"My recollection differs from Jeff Sessions'".
Papadopoulos, who admitting lying to investigators about his contacts with the academic, became the first person to plead guilty in Special Counsel Robert Mueller's probe into possible collusion between the Trump campaign and Russian Federation.
While Papadopoulos still must surrender himself and serve the two-week prison stint, he said he is already looking beyond that sentence - to a life after his brief and tumultuous foray into electoral politics.
"A CIA-connected spy, Stefan Halper, working for the United States government, was probing Barack Obama's administration's political opponents in Donald Trump".