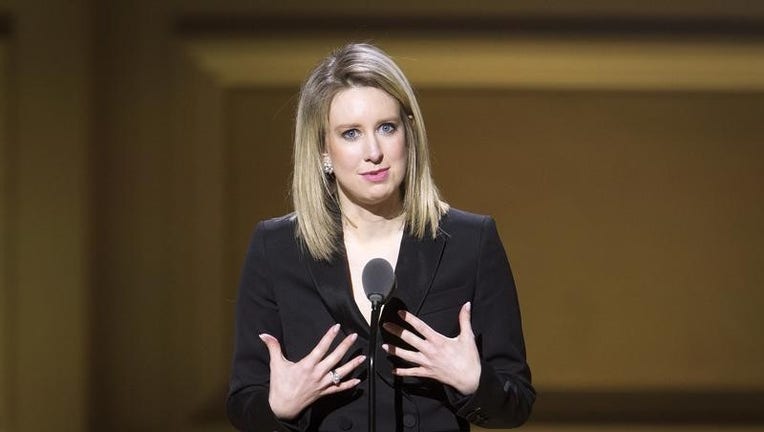 According to a report in the Wall Street Journal, the company has notified shareholders that Theranos will soon be dissolved. Theranos operations formally ceased on 31 August 2018, with Taylor and a few support staff lingering on the payroll for several days after.
According to a copy of the email published by the Wall Street Journal, the company's investment banking partner "reached out on our behalf to over 80 potential sale counter-parties - from large healthcare companies to niche, IP-focused buyers - and we executed NDAs with 17 of those parties", Taylor wrote.
Balwani issued a statement through a representative: "As an investor who put millions of dollars of his own money and almost seven years of his life into Theranos, Mr. Balwani was saddened to see the letter from Theranos to investors [Tuesday]".
In June, Holmes appeared in federal court in San Jose to face charges of criminal fraud, and resigned as CEO of Theranos.
Elizabeth Holmes, founder of the embattled blood-testing company, was charged with fraud alongside Ramesh "Sunny" Balwani, the former chief operating officer of Theranos. The blood-testing company is seeking to keep part of its remaining assets to pay off investors. At the height of her fame, the Stanford University dropout claimed to have invented groundbreaking new technology that could run the full range of laboratory tests on just a drop or two of blood pricked from a finger.
Since founded in 2003, Theranos raised more than US$700 million from venture capitalists and private investors, putting the blood testing startup at $10 billion valuation at its peak in 2013 and 2014.
She carefully crafted her image as well, often wearing black turtleneck sweaters that led some in Silicon Valley to describe her as "the next Steve Jobs", a reference to the Apple founder.
When 19-year-old Elizabeth Holmes developed the idea of using microchip-enabled technology to conduct blood tests, she realized that she needed to build a company that would make the testing cheaper, more convenient, and accessible to consumers. Behind the scenes, it performed the vast majority of the tests with commercial analyzers purchased from other companies. Its failure was dramatic and painful for many.
Theranos become a symbol of the excesses of the current technology boom. However, an expose on the company's proprietary technology in 2015 saw her lose everything and nearly go bankrupt. It has about $5 million left that will be distributed to investors. Theranos didn't respond for a request to comment outside regular business hours.