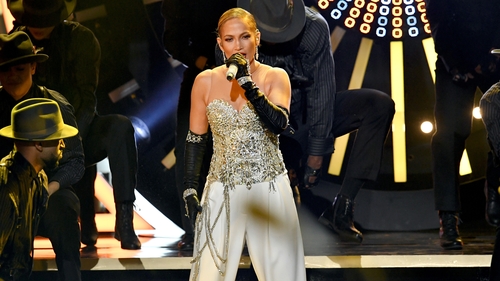 It was renamed in 1991 in honour of Pop king Michael Jackson.
The Michael Jackson Video Vanguard Award is like the MTV Video Music Awards' version of a lifetime achievement award. This will mark J. Lo's first live performance on the VMAs since 2001 when she danced her way to stage before donning a fedora and singing "I'm Real" with Ja Rule (yup, it was that long ago).
With this prestigious honor, Lopez joins a select group of previous winners including Madonna, Britney Spears, Guns N' Roses, Justin Timberlake, Beyonce, Kanye West, Rihanna and, most recently, Pink. On top of that, Jenny from the block is also nominated for Best Collaboration and Best Latin Video for her over-the-top "Dinero" clip with DJ Khaled and Cardi B.
What has J.Lo done to be worthy of this award? Lopez and Sway announced the news on MTV's Facebook Live this afternoon.
"Growing up on MTV and watching all my idols get this award, to be the recipient this year is, I can't believe it".
The "On the Floor" hitmaker will also perform at the awards, which will take place in New York City later this month.