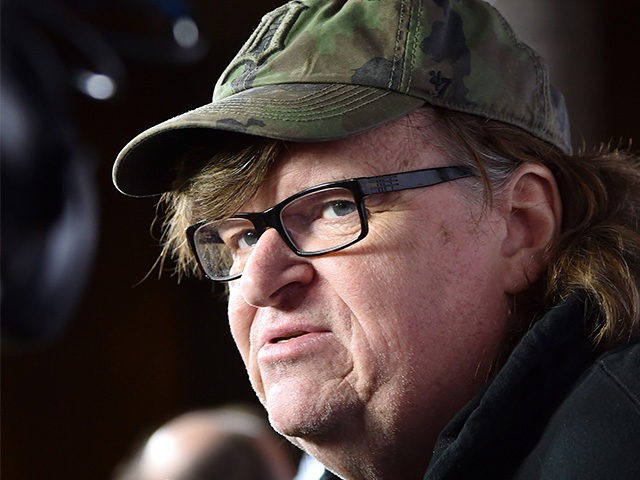 HuffPost also premiered a trailer for Fahrenheit 11/9, which drops on September 21.
Fahrenheit 11/9 refers to the day that Trump was officially announced as the next US president, and the title seems to liken his election to have had as much of an impact on the country as the September 11 attacks did. Moore links Trump's political victory to numerous country's biggest crises and issues, including the rise of white supremacists, as the featured trailer above is highlighted with Moore spraying water from Flint, Michigan on a governor's home, and interviewing survivors of the Parkland shooting.
Moore explained the motivations behind his new doc, which is set to premiere at this year's Toronto International Film Festival, in an interview with HuffPost, as well.
The Huffington Post published the trailer. He hopes this film will "end the madness" that people seem content to let continue.
Like "Fahrenheit 9/11", which tackled the impact of George W. Bush's presidency on society, Moore appears to be using this movie to present how Donald Trump's presidency happened and what it could mean for the USA further down the line.
"American journalism schools have not trained students how to cover an authoritarian leader", Moore said about the documentary. This puts us all in grave danger. The filmmaker is a native of Flint, Mich., where the water became undrinkable in 2014. Hope leads people to believe that tax returns, or a pee tape, or the Federal Bureau of Investigation or an adult film star will save the country.
Asked if the film provides a "glimmer of hope", Moore shot back, "Fuck hope". Moore won the Academy Award for best documentary for his 2002 film "Bowling for Columbine".
"Hope is passive. Hope gives you permission to let someone else do the work".