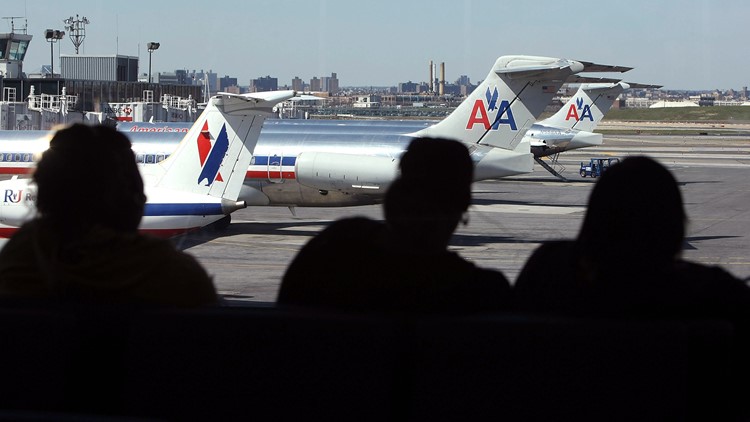 The gruesome discovery was made around 7:30 a.m. aboard an out-of-service American Airlines flight at Hangar 5, the sources said.
Early Tuesday, an attendant cleaning one of the jetliner's four bathrooms saw a large amount of toilet paper in the lavatory, CBS News reported, citing an unnamed source.
The plane had arrived in NY from Charlotte at 10:45 p.m. Monday and was being prepared for a morning departure.
The fetus was reportedly between five and seven months old.
American Airlines also sent out an official statement, but offered no details about what had been found.
American Airlines said it would not impact the rest of their fleet. The city medical examiner's office says it will release the cause of death of the fetus when its findings are complete.
Matt Miller, a spokesperson for American Airlines told USA TODAY, the airline is cooperating with law enforcement in its investigation of "this tragic and sensitive situation". Responding to an irate flier, the officials added that the delay was "due to the medical needs of a customer".