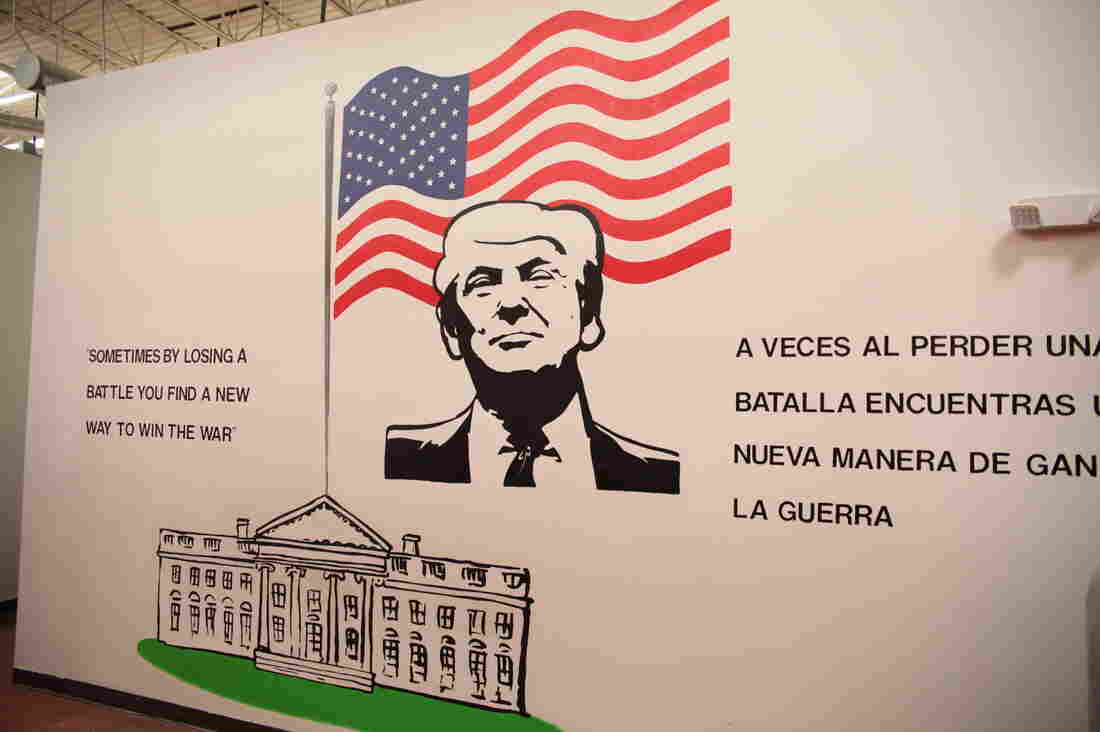 On Thursday, MSNBC revealed that the office of Health and Human Services planned to build tent cities to incarcerate kids spilling over from other facilities.
Most of the boys at the Walmart in Brownsville, Texas, crossed the border without parents, but some have been separated from their parents. Jeff Merkley, an Oregon Democrat, unsuccessfully attempted to visit June 3.
Saul reports the children seen playing outside were taken inside the facility as soon as officials noticed ABC-7's cameras were rolling.
Images of an immigrant child detention center show the conditions in which almost 1,500 undocumented migrant boys are being sheltered in Brownsville, Texas.
The children receive three meals a day and two snacks. Inside, they have access to video games, pool tables and classes where they can learn English. It is brightly lit and areas such as the auto oil changing station have been repurposed for activities like watching movies.
As for reports suggesting USA officials are turning away asylum seekers at the border and not allowing those travelers to make claims, the DHS officials told ABC News "That's not true at all, that has not happened". The one that has perhaps drawn the most attention is of President Donald Trump himself. He shared images of the mural, which includes the quotation, "Sometimes by losing a battle you find a new way to win the war".
The Department of Health and Human Services has reported that its shelters for migrant children are now at 95% capacity. "Our goal ultimately is to reunite kids with their families", Juan Sanchez, founder and chief executive of Southwest Key Programs, the nonprofit that runs Casa Padre under a federal contract, told The Washington Post. "After any reported medical error, Southwest Key investigates the situation as well as the relevant staff member (s) to determine appropriate next steps", the spokesperson said, adding, "Staff are subject to discipline, up to and including employment termination, as a result of these such instances".
The announcement came as the Trump administration has taken into custody 1,995 children after separating them from their parents in the six-week period from April 19 through May 31, according to a spokesman for the Department of Homeland Security.