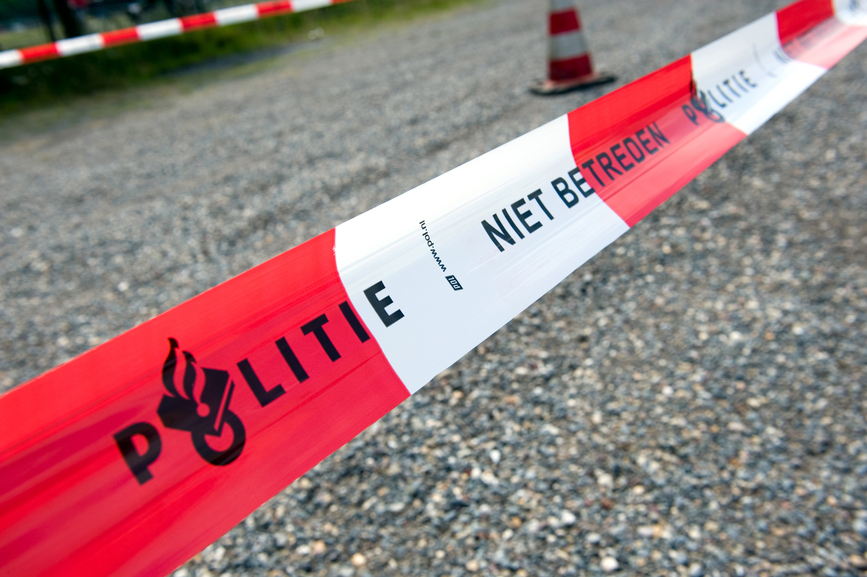 In addition to the fatality there were also three people seriously injured.
Hours later police said they had found the van involved in the collision nearby and arrested a suspect.
The incident took place at the PinkPop concert, a popular festival being held in Limburg province.
Police is seen near an incident scene where a van struck into people after a concert in Landgraaf, the Netherlands June 18, 2018.
The 34-year-old man in is now in custody and is being held on suspicion of manslaughter and attempted manslaughter.
While the driver was later arrested after a search, police have explained that a "technical investigation into the exact circumstances of the collision" is now underway, meaning that it is not yet clear whether the incident was accidental or intentional.
The victims, three men and a woman, were all from either Heerlen or neighboring Landgraaf, where the concert took place.
The incident occurred on a road near a festival campsite.
The festival had come to an end a few hours before the crash, with a headlining performance by Bruno Mars.
Militants have driven vehicles into crowds of people in attacks in London, Berlin, Barcelona and other European cities in recent years. This year as well as Mars, who closed the event on Sunday, other major bands including Pearl Jam, Foo Fighters, Snow Patrol and Noel Gallagher performed to sell-out crowds. Mars closed the three-day-festival shortly before midnight.