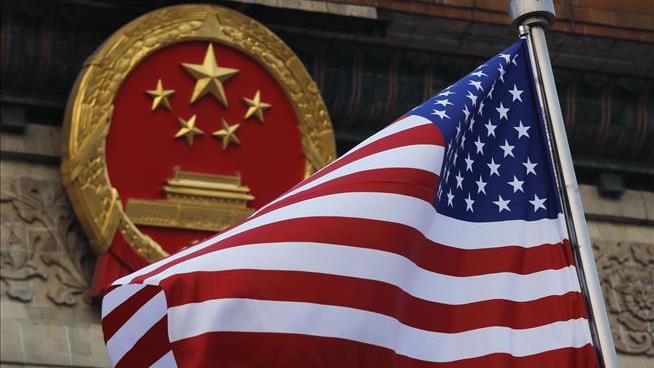 The U.S. State Department is warning U.S. citizens in China that a government employee reported unusual "sensations of sound and pressure" and was later diagnosed with a mild traumatic brain injury - a case that recalls a wave of so-called "sonic attacks" on U.S. diplomats in Cuba.
"The department is taking this incident very seriously and is working to determine the cause".
The embassy's statement provided no details regarding the location where the incident was registered, however, the contacts of the US Consulate General in the southern Chinese city of Guangzhou were attached to it.
"The US government is taking these reports seriously and has informed its official staff in China of this event", the statement added about the symptoms, which occurred from late a year ago to April.
The US state department has urged its staff in China to alert them to any abnormal hearing or vision issues after one employee reported mystery symptoms.
The U.S. also expelled 15 Cuban officials from its embassy in Washington.
A US Diplomatic official told CNN the State Department "is looking into whether this is a sonic attack, similar to what happened in Cuba". The employee was sent back to the United States for assessment.
A spokesperson at the U.S. Embassy in Beijing confirmed to CBS News that from late 2017 through April 2018, a U.S. government employee assigned to the Guangzhou Consulate reported "a variety of physical symptoms".
CNN has reached out to China's Ministry of Foreign Affairs but has not yet received a response on this matter.
In Cuba, the American victims had associated the onset of their symptoms with "unusual sounds or auditory sensations", a State Department physician told the US Senate in January.
In the Cuba incident past year, 21 people fell sick with injuries including hearing loss, cognitive issues and sleep difficulties in what the State Department called an "attack".
Officials initially suspected the Americans had been targeted by an acoustic weapon, but media reports have suggested that the Federal Bureau of Investigation has been unable to verify any evidence to support that theory.
The US originally called the Cuba incidents "sonic attacks", but later backed off that phrasing as medical experts examined the patients and found their symptoms and conditions of mysterious origins. The cause of those incidents, reported in late 2016 and early 2017, still remains a mystery.
Canadian and USA authorities had initially suspected a "sonic attack" or a "mass psychosomatic incident", but those are "now considered unlikely", a senior Canadian official said.