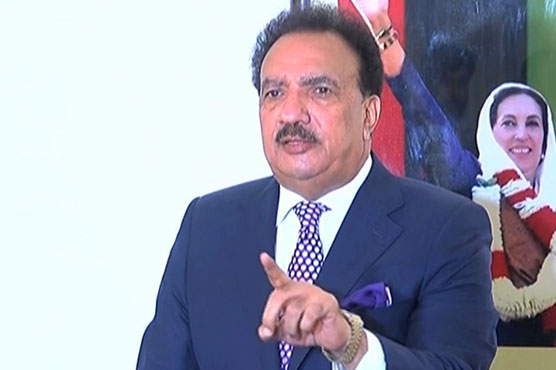 After the NSC meeting, Prime Minister Abbasi met Sharif and conveyed to him the concerns of the military leadership over his remarks regarding the Mumbai attacks, Pakistani media had reported yesterday. Sharif's comments - in which Sharif implied he was removed from office by the Supreme Court past year for trying to end military support for anti-India militants - has led to an uproar in Pakistan, where criticising the military is considered a "red line" that can not be crossed.
Addressing a presser in Lahore, Fawad said that verdict on Nawaz Sharif's corruption allegations is about to announced soon; therefore, the former premier is trying to involve foreign powers to take the spotlight away from the cases. "The people should know who inflicted the country to this point", he stressed.
Speaking to journalists outside accountability court, Nawaz maintained that NSC's declaration was not based upon facts and the related situation.
His comments triggered a controversy, prompting the National Security Committee (NSC) - Pakistan's top civil-military body - to call a high-level meeting.
Sharif said it was time the country knew who was responsible for the current state of affairs. "It is unacceptable that Nawaz is being termed a traitor", Geo TV quoted Prime Minister Abbasi, as saying.
Nawaz regretted that those who ask questions are being termed traitors in the media.
"Call them non-state actors, should we allow them to cross the border and kill over 150 people in Mumbai?"
One of the petitioners stated that a famous book written about the Mumbai attacks titled "The Betrayal of India" by Elias Davidsson, maintains that it is India itself that staged the attacks with an objective to tell the USA and worldwide community that India was a victim of Pakistan.
The petitioners plead that the statement of Mr Sharif amounts to treason against the country and he is liable to be proceeded against under Article 6 of the Constitution as well as sections 3 and 5 of Official Secret Act, 1923.
During his national Assembly address today, the premier expressed that the statement of his predecessor Nawaz Sharif over Mumbai attacks was misreported, blaming Indian media for using it to its advantage.