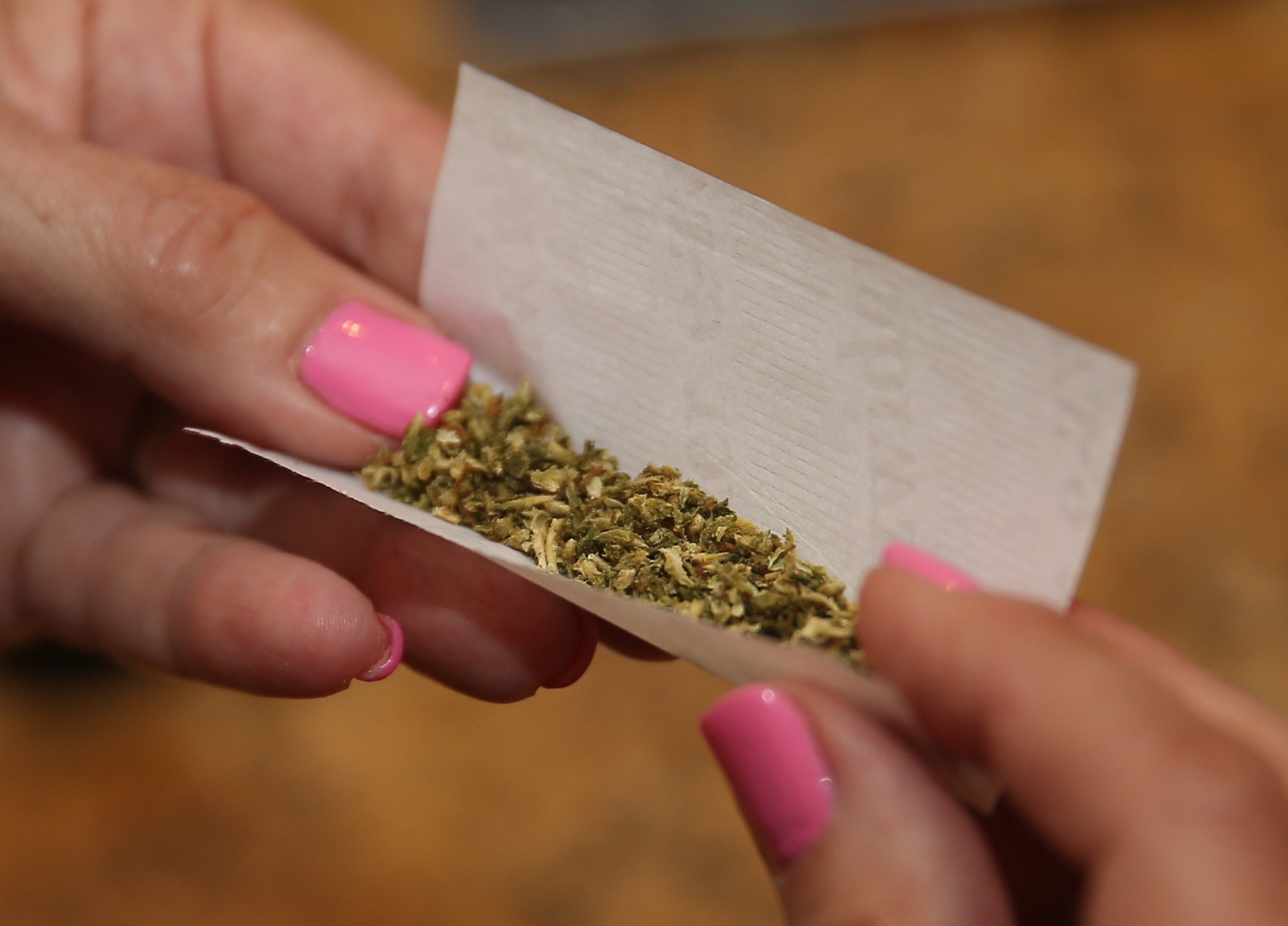 Manhattan's District Attorney Cyrus Vance says his office will largely stop prosecuting people for possessing or smoking marijuana starting August 1.
The District Attorney's Office has invited the City of NY to recommend limited exceptions to this policy grounded in demonstrated public safety concerns before the policy becomes effective in August.
A major investigation by the New York Times found continued racial disparities in marijuana enforcement and arrests in every neighborhood in the City.
The Times reported that blacks in the city are eight times more likely to be arrested on low-level marijuana charges as whites and that the difference can not entirely be attributed to more residents in predominantly black neighborhoods calling police to complain about marijuana.
The department argued that was because they make arrests in neighborhoods where residents call to complain - but as the Daily News first reported, the NYPD's data on 911 and 311 calls cast doubt on those claims.
On Tuesday, Mayor de Blasio announced the New York City Police Department will reform its marijuana enforcement policy within 30 days.
Brooklyn DA Eric Gonzalez already declines to prosecute many marijuana cases, and said Tuesday he will expand his policy in the coming weeks.
Possession of up to 25 grams (less than an ounce) of marijuana is punishable by a US$100 fine on first offence in NY, rising to US$200 second time around.
Joined by Rev. Al Sharpton, City Council Speaker Corey Johnson and various council members are demanding that the NYPD stop arresting people for using marijuana. Recreational use of the drug remains illegal in the city.
Meanwhile, of the 179 marijuana related calls placed in the 121 Precinct, 94 arrests were made; of the 138 calls in the 122 Precinct, only 12 arrests were made; and of the 61 calls in the 123 Precinct, only 36 arrests were made, according to the data. "When people are being forced to miss work or miss out on time with their family over a low level marijuana arrest, something is very wrong with our public policy".
In response to the reports and announcement to policy changes, the NYPD is denying targeted marijuana arrests despite numbers proving otherwise.
De Blasio, ever-conscious of his national profile and his progressive bona fides, announced at the Center for American Progress conference in Washington, D.C. on Tuesday that he was directing the NYPD to come up with a plan to decrease marijuana arrests.
"We must and we will end unnecessary arrests and end disparity in enforcement", de Blasio said.
"The NYPD has no interest in arresting New Yorkers for marijuana offenses when those arrests have no impact on public safety", Mr. O'Neil said in a statement, adding that a working group will review existing policies for enforcing laws against possession and publicly smoking marijuana "in the fairest way possible".
De Blasio did not provide any details of what the policy changes might entail.
"The NYPD does not target people based on race or other demographics", O'Neill said, adding that officer observations and local complaints are among the reasons for arrests. "Ultimately, the best way to address the disparities and challenges posed by prohibition is to create a system to tax and regulate marijuana that will reinvest in communities that have been most harmed by the marijuana arrest crusade", Frederique continued.
The state Democratic Party expected to formally back legalization, and Gov. Cuomo, who has opposed it, said moves by surrounding states to legalize have changed the equation.