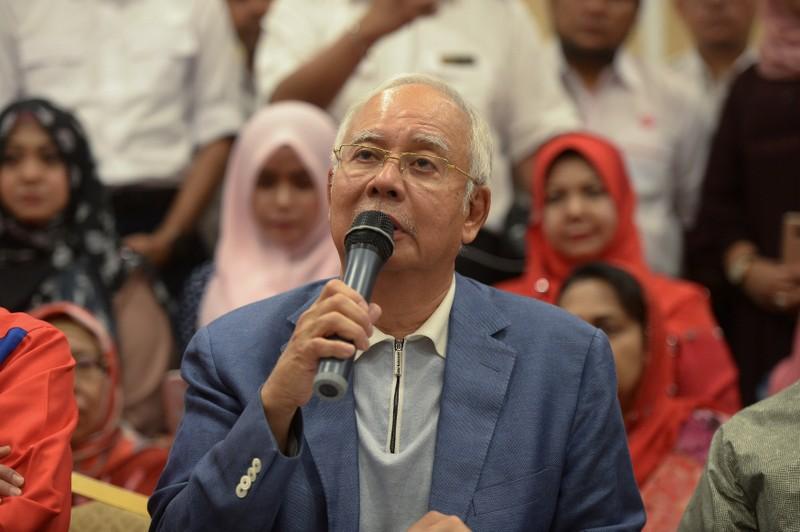 (G.N.S) DT.17 The Malaysian police searched former Prime Minister Najib Razak's home today as the new government probes into a massive graft scandal.
A lawyer for Najib, who was ousted from office in last week's general election, said police seized handbags and a few other personal items from Najib's home in connection with a money laundering probe.
This content is restricted to site members.
Police director Amar Singh said police are searching a total of five locations linked to the ousted prime minister.
Abdul Razak Idris said he would discuss with MACC officials whether he should lodge another report under sections 217 and 218 of the penal code regarding certain public servants protecting a person from punishment or property from forfeiture with MACC or the police.
Police arrive outside former prime minister Najib Razak's residence in Kuala Lumpur, Malaysia May 16, 2018.
"The search is supposed to be under the money laundering act... they found nothing incriminating", Najib's lawyer Harpal Singh Grewal told reporters who were camped outside the house.
As word of the police presence circulated on social media, scores of journalists and citizens gathered at Najib's home, where they remained into the early hours.
It is an ominous sign for Najib, whose all-powerful ruling coalition was ousted after governing Malaysia for six decades. Senior officers told Reuters they were investigating a complaint that 50 boxes of Birkin bags, which could cost up to $200,000, were delivered to Najib's wife in vans marked with the prime minister's seal.
Mr Gani led an investigation by multiple agencies into the scandal at the time, which was later closed after Mr Najib was cleared of wrongdoing.
Mahathir, 92, has said there is sufficient evidence to investigate the scandal at 1MDB. "For this, we will contact the governments of the countries to recover the money there", Dr Mahathir said.
"The money belongs to Malaysia and it came from 1MDB".
He said the Government is also committed to repaying any debts linked to the fund that it has guaranteed.
Over the weekend, Mahathir ordered the initial investigation document on the 1MDB scandal be declassified under the country's official secrets laws, as Najib and his wife were put on an immigration blacklist to ensure they did not flee the country, as reported by The Guardian.
"I feel that finally justice is coming, somebody heard... what the people are praying for", she said, adding that Malaysians wanted an end to widespread corruption that set in under the longtime ruling Barisan Nasional coalition.