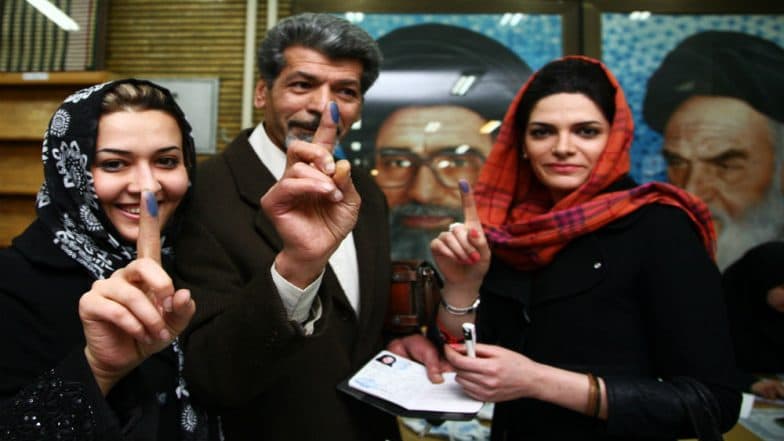 Prime Minister Haider al-Abadi, once seen as the front-runner, trailed in third position, Reuters reports.
Shiite militia leader Hadi Al Ameri's Conquest Alliance, made up of ex-fighters from mainly Iran-backed paramilitary units that battled ISIS, was in second place after winning four provinces and placing second in eight others.
But there is no guarantee that Mr. Sadr will have the final say on who Iraq's next leader is, or even a major one.
The full official results are due to be announced later on Monday.
Al-Sadr is known as a tough-talking Shiite cleric whose militia fought both Islamic State and the US forces that invaded Iraq in 2003.
"We are joyous", said Jaafar Abdeljaleed, 28, who added that his father was killed fighting USA -led forces in 2003.
Tensions in the region have mounted - and in particular between the United States and Iran - partly because of President Trump's decision last week to withdraw the United States from the nuclear deal with Tehran. More than 2 million people are displaced by war, a lot of them Sunnis.
Abadi's coalition struggled to unite the nation's Shiite population, at first receiving the support of the Iran-backed Popular Mobilization Forces (PMF/PMU) militias, but later losing it in January. The militias, known collectively as the Hashd Shaabi, are key conduit of influence for Iran into Iraq and Syria, where Tehran has sent many of them to fight.
In the 2014 elections, roughly 60 percent headed to the polls.
Al-Sadr's Mahdi army was once heavily reliant on Iran.
The Iraqi elections also serve as a battleground for the US and Iran, with Tehran continuing to wield significant influence over Baghdad.
The Shiite cleric first gained global notice as a young militia leader who fought USA troops after the 2003 invasion.
After a vote Saturday that saw a record number of abstentions, the Victory Alliance of Prime Minister Haider al-Abadi, who has been backed by the worldwide community, looked to have won in only one province.
As a result, he can argue that he is the only credible politician representing a "national coalition" - but he would so from a much weaker position, said Kirk Sowell, the publisher of Inside Iraqi Politics, a newsletter.
Members of the election commission read out vote tallies for each candidate list in 10 provinces on national TV. He was followed by Amiri with more than 1.2 million votes, translating into 47 seats, and Abadi with more than 1 million votes and 42 seats.
Seats in parliament will be allocated proportionally to coalitions once all votes are counted. His fathers cousin, Mohammed Baqir, was killed by Saddam in 1980.