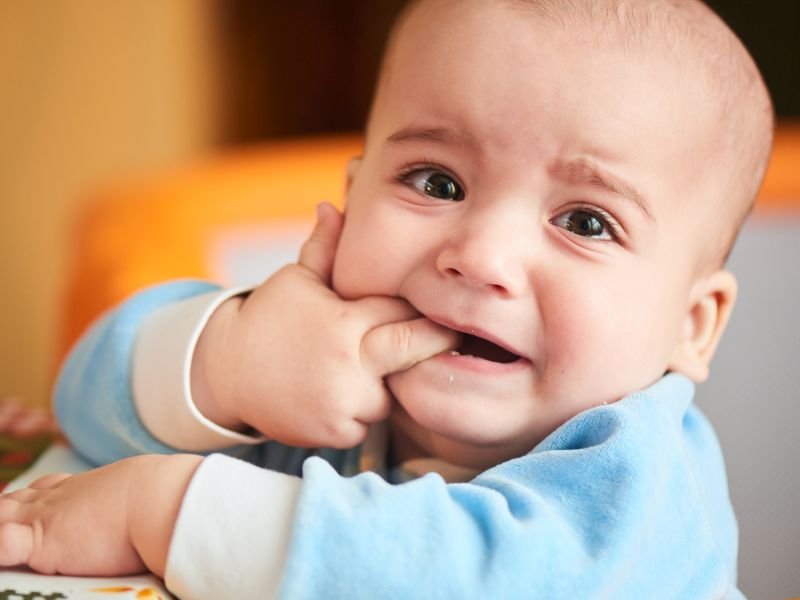 Orajel is displayed for sale in a pharmacy in New York, May 23, 2018. In addition to our letters to companies who make these products, we urge parents, caregivers and retailers who sell them to heed our warnings and not use over-the-counter products containing benzocaine for teething pain.
The Food and Drug Administration says parents should stop using teething gels containing benzocaine to treat their children's teething issues as the medicine is not as effective as promised and can harm you. For the past decade, the agency has been urging parents not to buy these products for their babies because of the reports of deaths and illnesses associated with the use of these teething gels and creams.
A common reaction is to go to the local drug store and choose all the products made specifically for teething pain.
If companies do not comply, FDA officials warn that they could take regulatory action to remove these products from the market.
One major manufacturer, Church and Dwight Co. They can occur a couple of minutes to several hours after receiving a dose of a product containing benzocaine.
Along with asking companies to stop selling children's products with benzocaine, the FDA is also requesting more warning labels on all other benzocaine oral-health products.
The maker of Orajel said it would discontinue products for infant teething pain. It can cause a rare blood condition that is linked to breathing problems, which can be deadly for children. The pain-relieving ingredient can interfere with an oxygen-carrying protein in the blood. Signs of methemoglobinemia include shortness of breath, fatigue, and pale, gray, or blue-colored skin, lips and nail beds.
According to the American Academy of Pediatric Dentistry (AAPD), it is never too early to start brushing baby gums with a soft infant toothbrush (or just a cloth and water) every day. These call for use of rubber teething rings or a simple finger-massage of the child's gums.
It's also not the first teething product that the FDA has cautioned against. The FDA analyzed 119 of the episodes from February 2009 to October 2017, including 11 linked to patients younger than 2 years old. The FDA will continue to monitor the safety of benzocaine products and will take additional actions as appropriate.
The Associated Press Health & Science Department receives support from the Howard Hughes Medical Institute's Department of Science Education.