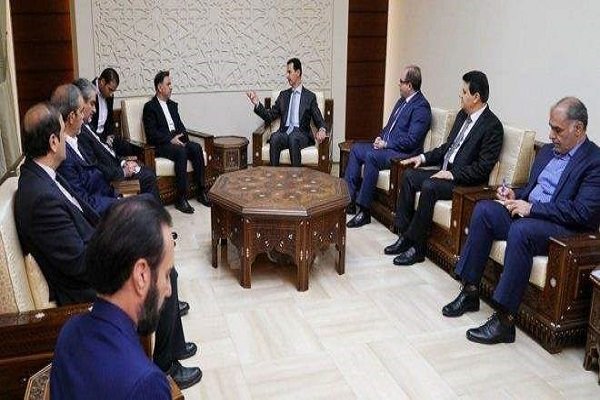 The Syrian army has now restored control over all areas surrounding Damascus.
Though a number of Western analysts have interpreted Russia's relative silence on the latest Israeli strikes (as well as apparent U-turn on prior indications that it would supply Syria with with S-300 missiles) as signs of a weakening Moscow-Damascus alliance, it is more likely that Russian Federation is pleased with Syria's current air defense systems, and sees the battlefield as increasingly stabilizing in spite of limited Israeli incursions, hence Putin's desire of "stepping up the political process" as he confirmed Thursday.
Syria's military said Monday it has retaken the last neighbourhoods in southern Damascus held by the Islamic State group and declared the Syrian capital and its surroundings "completely safe" from militants for the first time in almost seven years.
Both Damascus and Moscow said the Syrian army had managed to shoot down more than half of the missiles.
Anti-Assad rebels now mainly control just two large areas in the northwest and southwest near borders with Turkey and Jordan.
Israel has long argued that Iran's presence in Syria has grown.
The Islamic State also captured a third of neighbouring Iraq in 2014, but was largely defeated there a year ago. Two hours later, the TV said troops captured IS' former stronghold of Hajar al-Aswad and broadcast images showing troops waving the Syrian national flag in the heavily destroyed neighbourhood.
Buildings and walls were pocked-marked from bullets and shell-fire, metal satellite dishes were bent, and scorched, and the dome of a mosque had a gaping hole near its base.
The Syrian regime fully reclaimed Damascus on Monday after Daesh terrorists - and some civilians - were evacuated from the Yarmouk refugee camp as part of a deal between the regime and the terrorist group.
Naumkin said that was a reference to Turkish and US forces, since Russian and Iranian troops have been invited by the Syrian government.
A US-led military coalition fighting Islamic State in Syria and Iraq said in an emailed statement to Reuters it was "aware of reports of an evacuation near Yarmouk and south Damascus" and was monitoring the situation. "The regime has been saying for some time now that they want to take back all of Syria".
The April 9 strike killed seven Iranian military personnel at a Syrian airbase.