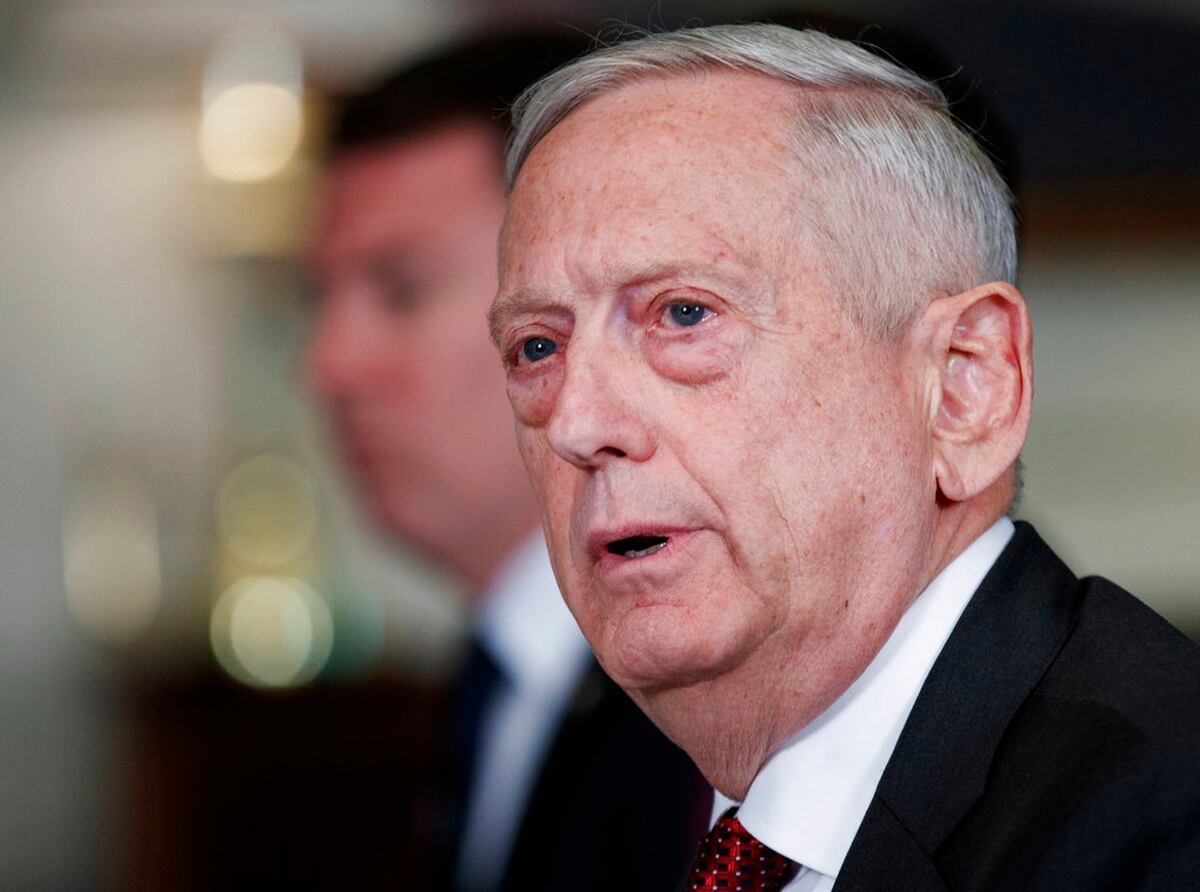 The US president has said that he is discussing with military leadership the situation surrounding the alleged chemical attack in the Syrian town of Douma, which he slammed as "heinous" act against innocent civilians.
Mattis also stated that the United States of America is "still assessing the intelligence, ourselves and our allies, we are still working on this".
Still, he said the attack was "inexcusable, beyond the pale, and in the worst interest of not just the chemical weapons convention, but civilization itself".
According to a report in Politico, Mattis has been pushing President Donald Trump and his advisors to look beyond the "spray and pray" approach of cruise missile attacks to consider what the U.S.is trying to achieve in Syria and whether it has a plan to achieve those aims. "We're still working on this", Mattis told reporters at the Pentagon prior to meeting with defense officials from the Netherlands.
Warning that he was concerned that a USA strike might lead to an "out of control" escalation in the Syrian war, Mattis said that Washington was "committed to ending that war through the Geneva process through the United Nations orchestrated effort".
Shortly after his tweeted warning to Russia, Mr. Trump took a more conciliatory tone in lamenting that the U.S. -Russia relationship "is worse now than it has ever been".
Following their testimony before the Committee, Mattis said that he and Dunford were going to the White House for a National Security Council meeting at which he will "take forward the various options to the president".
Since Saturday's attack in Douma, there has been a sustained military buildup in the eastern Mediterranean.
Trump earlier this week suggested that an attack was imminent.
Mattis said a strike on the Assad regime in Syria would be authorised under Constitutional powers granted to the president, and would not require Congressional permission.
Mr. Trump, who has often said a commander in chief should never telegraph his military intentions, apparently did so himself, tweeting that missiles "will be coming" in response to the suspected chemical attack that killed at least 40 people near Damascus.
"This is a complex area, I'll be the first to admit it", Mattis said.