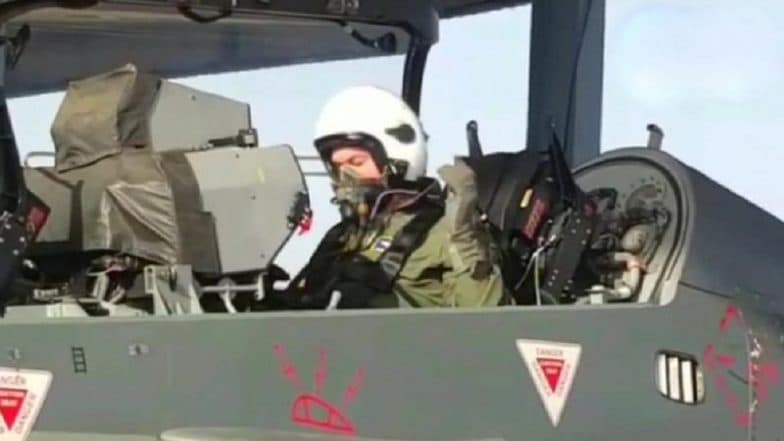 During French President Emanuel Macron's visit to India in March, there were speculations that India would initiate deal for 36 more Rafale fighter jets. The Ministry of Defence had asked the Air Force to come up with a proposal for the manufacture of both single and twin-engine fighters. In what reiterates the government's commitment to Make in India, 85 per cent of the 110 fighters will be made in India.
Major aircraft producers like United States firms Lockheed Martin and Boeing, Sweden's Saab and France's Dassault Aviation are likely to play a bid for a deal worth $ 15 billion. Of the 110, about 82 will be single seat aircraft while about 28 will be twin-seaters.
The jets should fall under the category of multi-role combat aircraft capable of carrying out roles like air superiority, air defence, air to surface operations, reconnaissance, maritime operations and air refuelling.
The Air Force is acquiring the new fighter jets as its fleet is down to just 31 squadrons, 11 less than the minimum number of jets the Centre believes are required to tackle both Pakistan and China, The Times of India reported.
The total cost of the procurement could be between $15 billion to $20 billion dollars. The deal will be with the government's Make in India initiative. With talks stalling over price and quality guarantees, New Delhi scrapped the purchase in 2015.
"Even in the most optimistic scenario, it is going to take at least four to five years for the process to reach some logical conclusion, by then our fighters' strengths would have further fallen", an IAF officer said. Each squadron has 18-20 fighter jets numerous squadrons are not full strength. The NDA government after coming to scrapped the entire deal and signed a fresh deal to procure only 36 Rafale jets in fly-away condition for Euro 7.87 billion (Rd 59,000 approx.) The indigenous Light Combat Aircraft Tejas is still under development phase nearly after 35 years it was proposed.
The urgent need for fighters has also been necessitated by the phasing out of Russian MiG fighters - India's mainstay.
During French President Emanuel Macron's visit to India last month, an additional 36 Rafale righter jets were proposed to the Indian government; the ministry of defence is now reviewing the offer.