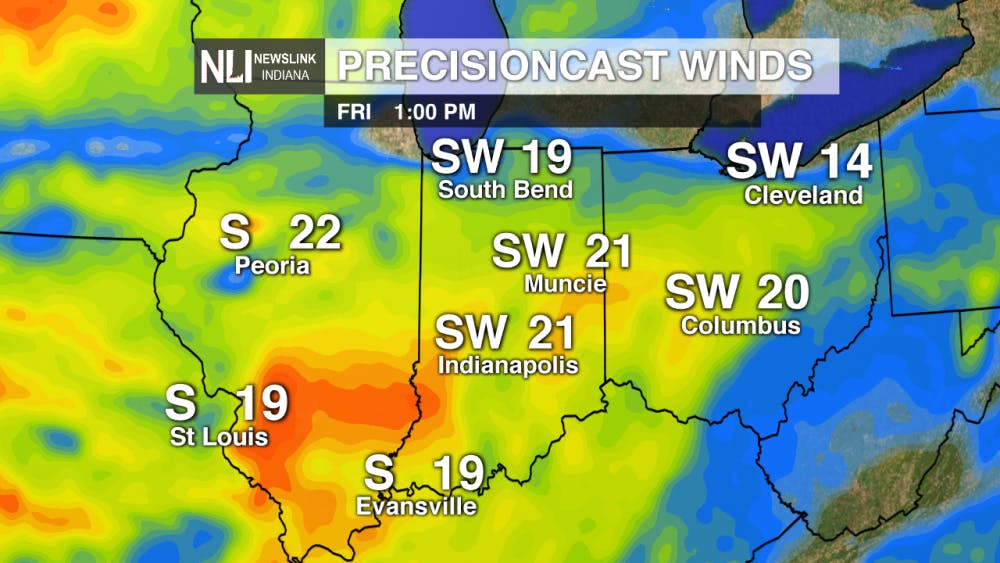 The storm will be slow to shift out of the area Monday, keeping skies mostly cloudy with a chance for a few showers. It will be a washout today and you'll want your umbrella nearby. Heavy rain also with the continuing risk of local flooding. Mid 40s to mid 60s through the day with wind gusts to 35 miles per hour will have you grabbing a jacket.
A dry cold front arrives on Wednesday with a slight decrease in temperatures.
Tuesday: A 50 percent chance of showers.
Tuesday will be a chilly and raw day. High pressure will return Friday and remain in place into the weekend. It will feel even colder thanks to windy conditions. That's when another shower make tries to make a run at us by Sunday.
By 2 or 3 AM, enough cold air will have settled into the region to transition the rain to sleet and freezing rain in the higher elevations east and west of Hartford. We should see one more night of below normal lows but by Tuesday afternoon we will be back to near normal temps. We will have sunshine mixing in with some clouds to start, but then clouds will increase.
Turning drier and brighter through Wednesday morning with sunny spells developing.
Becoming clear through the night time.
We'll keep the mid-80s around Thursday and into the upcoming weekend.
Overnight lows of 9 or 10 degrees Celsius.
Highest temperatures of 11 to 13 degrees Celsius. We will have a mix of clouds and sunshine.
Saturday: Mostly cloudy, warm, few showers...
Sunday will be sunny and slightly warmer with highs in the mid to upper 70s.