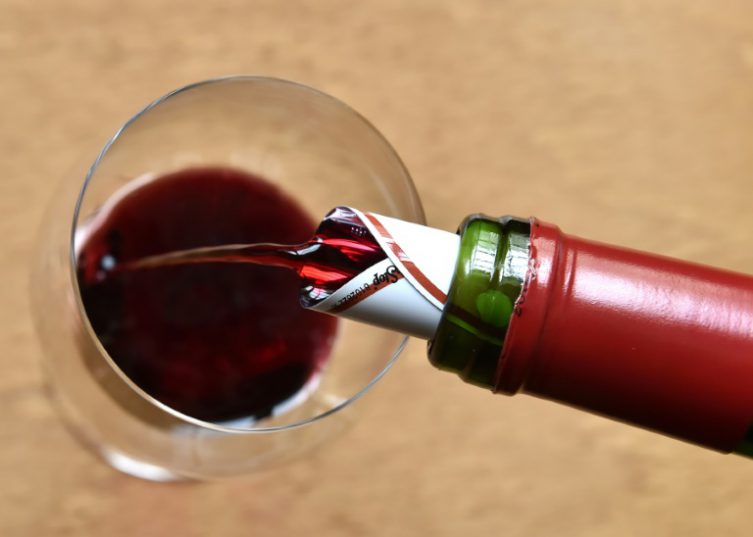 With historic lows in global production, the price of your glass of wine is likely to see a coming hike-even if you're pouring it from a box.
The International Organization of Vine and Wine says last year was the worst year for wine growers-in six decades.
This shortage has caused wholesale prices of basic wine to skyrocket.
It is the lowest level since 1957, when it had fallen to 173.8 million hectoliters, the OIV told Reuters. However, the three nations continued leaders worldwide: Italy, with 42.5 million hectolitres, France with 36.7 million and Spain with 32.1 million.
The drop was largely driven by "unfavorable climate conditions" in the European Union, the OIV said.
Glasses of wine are presented during a tasting of the 2016 vintage Bordeaux primeurs at Chateau Pontet-Canet in Pauillac on April 4, 2017.
Cheap wines becoming expensive? Meanwhile, South America was both blessed and cursed by El Nino, which boosted production in Argentina and Brazil, but decreased production in Chile for the second year in a row.
Top wine producers like Spain, Italy and France experienced droughts and hotter-than-average temperatures during the summer.
World wine trade: there was a very positive balance, both in terms of volume (108 mhl, +3.4% compared with 2016) and value (30bn Euro, +4.8% compared with 2016). The U.S. was followed by France (2.7 billion liters), Italy (2.26 billion liters), Germany (2.02 billion liters) and China (1.79 billion liters).