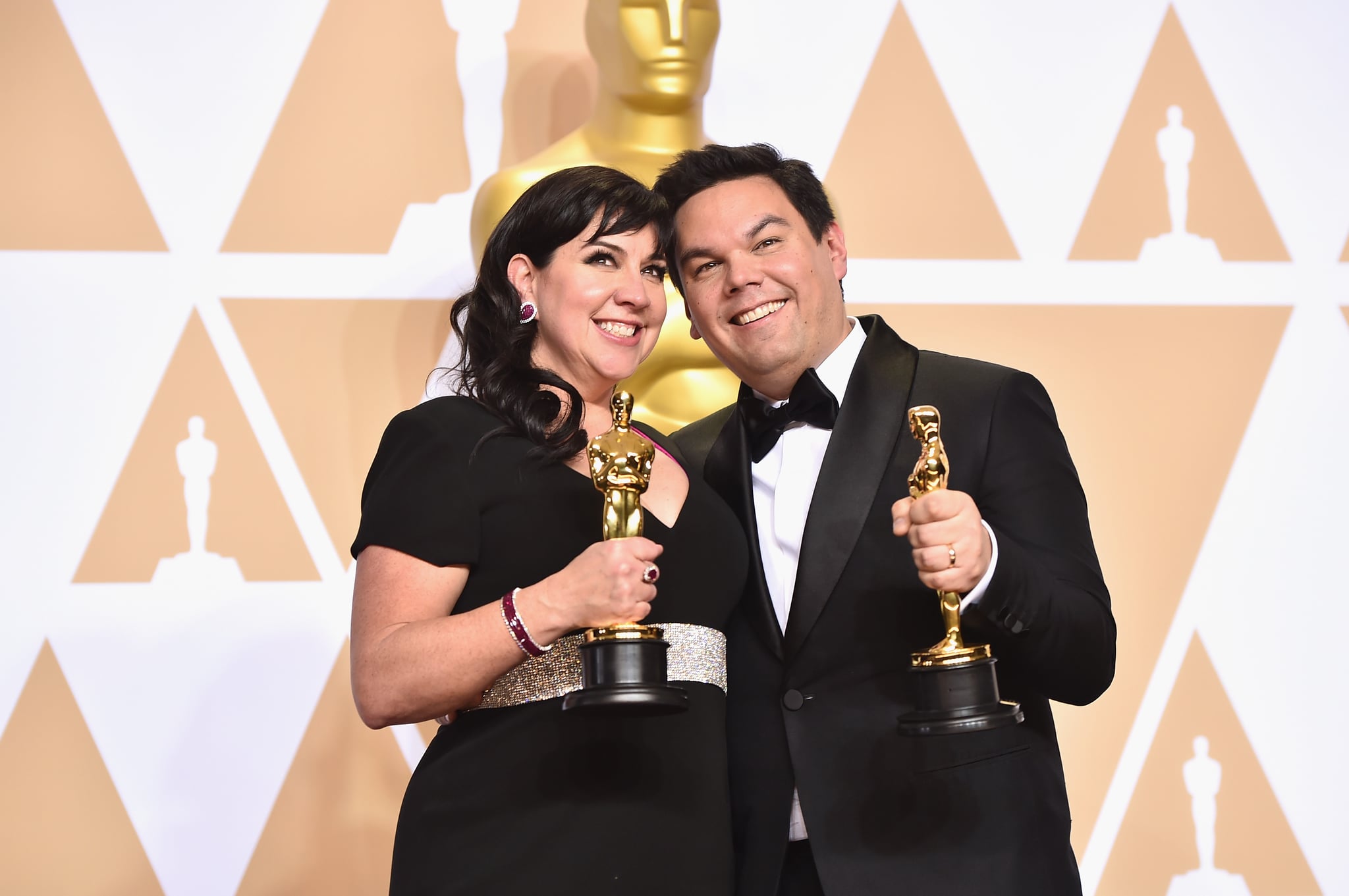 Kristen Anderson-Lopez and Robert Lopez have the Oscar touch: the husband-and-wife songwriting duo won their second Academy Award for best original song.
But, having scooped the gong for best original song at Sunday night's Academy Awards for Remember Me from Disney's Coco, Robert now has at least two of each sitting at home.
EGOT loosely stands for the Emmy Awards, Grammy Awards, Oscar Awards and Tony Awards.
Lopez and Anderson-Lopez also wrote the music for Disney's Frozen, winning the Oscar for Best Original Song back in 2014 for "Let It Go". According to an Entertainment Weekly report, Lopez is the first person to have ever managed the feat twice.
To date, there are 12 people who have EGOTS including Mel Brooks, Rita Moreno, and Whoopi Goldberg.
As for the Emmys, he won two Daytime Emmys for doing work on the animated series Wonder Pets. He was the co-creator of legendary Broadway musicals "Avenue Q" and "The Book of Mormon", winning Tony Awards for both.
What's even crazier is that Lopez accomplished this task in a relatively short period of time. Their first was for the once-omnipresent "Let It Go" from Frozen.
When it comes to the Grammys, Lopez has won three out of the four nominations he's received, two of which were for his work on "Frozen", received in 2015, and another win in 2012, for "The Book of Mormon".
Lopez, who lives in Park Slope with his wife and daughters, was not only the youngest person ever to notch all 4 major wins, he was also the fastest, locking down the title in the span of 10 years. And that's how you double EGOT.