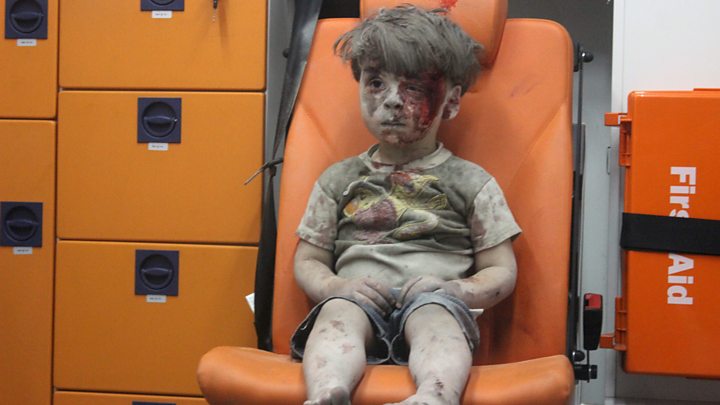 The evacuation comes as the Syrian army intensified its operations in the central part of the besieged Damascus suburb, state television reported on Saturday.
Forces loyal to the Syrian government have now reportedly taken back half of the area.
In a statement, Jaish al-Islam said the imprisoned fighters would be sent to a rebel-held area in northwest Syria.
State TV showed 13 bearded men, who it said had earlier handed themselves over to authorities, boarding a bus.
"If I thought about leaving Ghouta I would worry about the regime because there are no guarantees: and, second, I would worry about Jaish al-Islam, because they won't let us leave", said one activist in Douma. Its decision to move the prisoners appears to be an attempt to nullify the government's justification for attacking the enclave to fight terrorists.
A USA official claimed more than 100 fighters aligned with Syrian President Bashar al-Assad died when coalition and local coalition-backed forces thwarted a large attack overnight on February 7.
Syrian government forces have surrounded the largest town in the besieged enclave of eastern Ghouta, in a prelude to a possible ground assault that could further inflame a dire humanitarian crisis.
Eastern Ghouta's 400,000 inhabitants have lived under government siege since 2013 and the enclave - more than half of which has over the past three weeks been retaken by regime forces - is home to a myriad of armed groups.
"Aid workers should not have to risk their lives to deliver assistance".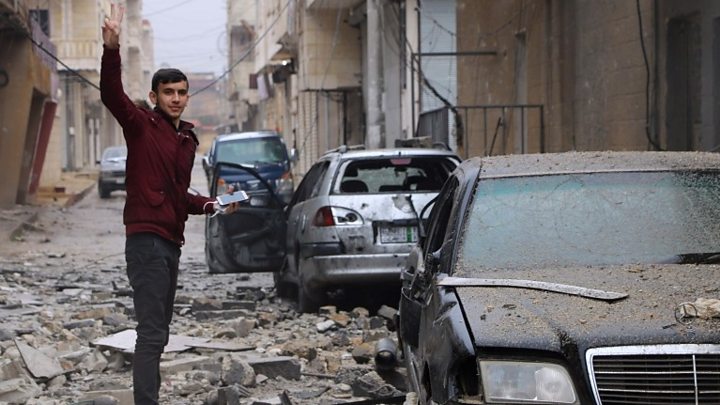 Media playback is unsupported on your device Media captionAfrin What is going on in Syria's other battle
Almost 400,000 people are believed to be inside eastern Ghouta.
The delivery was part of a convoy that could not be fully unloaded on March 5 due to the security situation, said the Red Cross.
Moscow had justified the continued bombardment of the area by saying extremists remained embedded in the towns and were preventing civilians from taking advantage of a designated evacuation corridor to flee the fighting.
That has in effect cut the large towns of Harasta and Douma off from each other and the rest of the enclave, it added.
The Syrian government's two-week onslaught in eastern Ghouta has killed around 950 civilians, the war monitoring group the Syrian Observatory for Human Rights said.
The renewed artillery fire came as representatives of Damascus and businessmen pressed negotiations on a solution that would allow civilians or fighters to leave the enclave, the Observatory said.
The Observatory and the opposition's Syrian Civil Defense, also known as the White Helmets, reported that airstrikes and shelling resumed late Friday afternoon on eastern Ghouta. "But the losers are plain to see - they are the people of Syria".
United Nations vehicles driving out of Eastern Ghouta in Syria yesterday. "This is what makes me so anguished", he said.