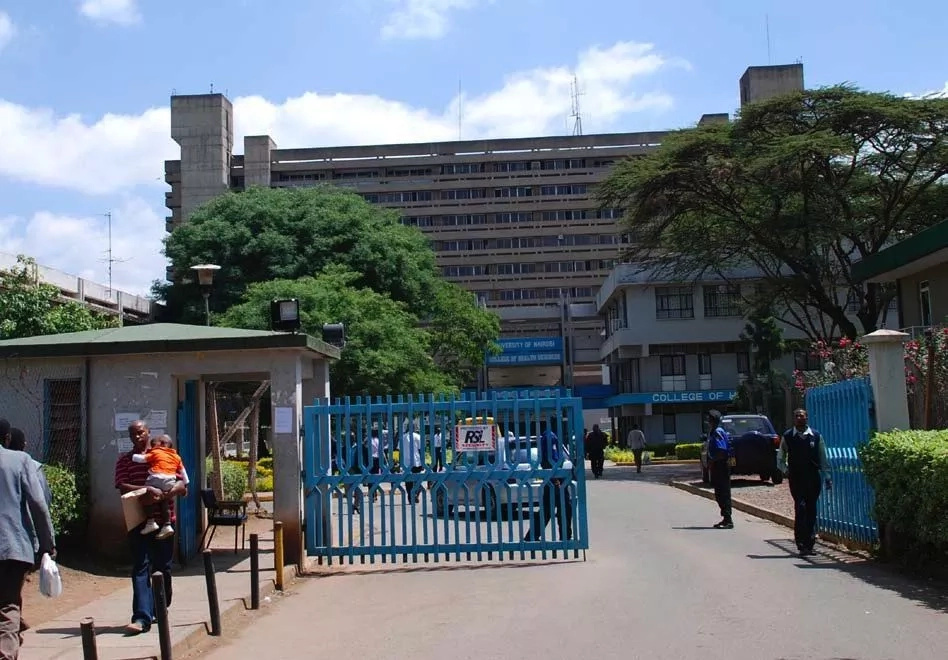 In an effort to limit the damage following our enquiries, the hospital's chief operating officer Lily Koros issued a statement announcing the suspension of four medics who were at work on the fateful night.
The mistake happened when two unconscious men were taken to Kenyatta National Hospital in Nairobi on Sunday.
The wrong patient needed treatment for a swelling on the head but ended up on the table for an open brain surgery meant to remove a blood clot from the brain of another patient.
To make it worse, it was only after two hours into the operation that the surgeons had realised they'd got the wrong person.
The mistake last weekend apparently was caused by a mix-up of the patients' identification tags.
Patients wear name tags on their hospital gowns in this ward and investigations will look into how the two were given the wrong tags. "The patient is in recovery and progressing well".
It wasn't until hours into the surgery that doctors discovered there was no blood clot, according to a report from the BBC news service. But the doctors' union says blaming "overwhelmed" staff isn't the right response, Reuters reports.
The latest incident at the national referral hospital came to light on Thursday in a shocking revelation of how a wrong patient's skull was opened up for surgery instead of another patient's.
According to doctors who recounted events leading up to the surgery, the patient was confused and not able to communicate properly. Some have demanded the resignation of the entire hospital board of management in the wake of the controversies that have tarnished the hospital.
"I apologise over patient mix-up at KNH, I have directed that KNH CEO be sent on compulsory leave until probe is over", Ms Karikui has said.
Kenyan media reported that a neurosurgery registrar, anaesthetist and two nurses had been suspended by the hospital.