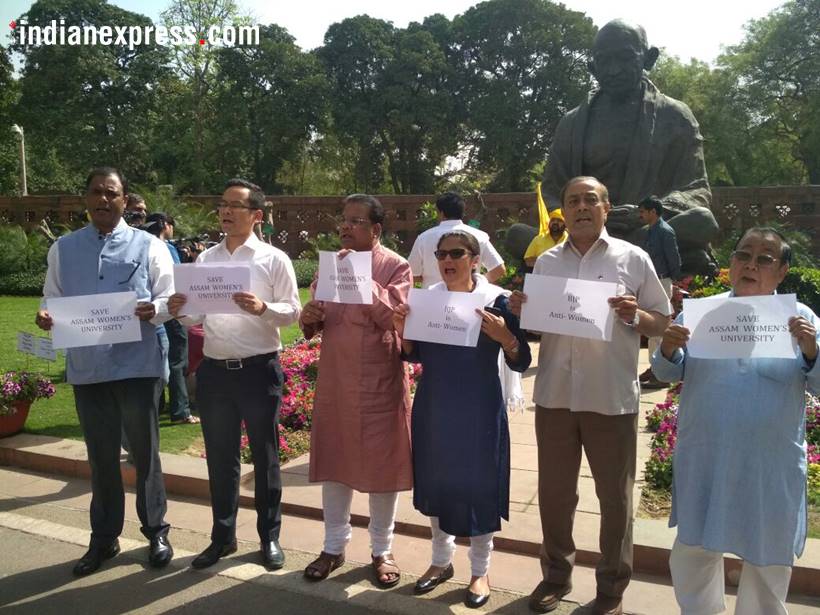 Bidding farewell to the retiring members, including four nominated members, who are retiring on completion of their tenure, Mr Naidu said, "those who are retiring include many of our veteran members who have completed more than a decade in the House". Leader of Opposition Ghulam Nabi Azad said parliament has upheld principles of democracy in apparent reference to the disruptions and said the Opposition has to raise it voice for the cause of dalits, minorities, women and jobless.
Mr Khan had suggested that serious thought should be given to consideration of postponement in the House proceedings.
PM Modi said they would not be able to participate in debates when the House decides on important bills such as the one which seeks to criminalise the practice of instant triple talaq. Gallant soldiers sacrificed their lives for the country and while watching their families receiving the awards, he was reminded of the events in the house, the Chairman said in a choked voice.
Several retiring members had also raised the issue of frequent disruptions in the House and suggested emulation of the examples of the House of Lords and the House of Commons in Britain.
This comes as Naresh Agarwal has been a part of the Congress, SP and Bahujan Samaj Party at various times.
Various political leaders also lauded the contribution of the MPs.
Patel and Tripathi said their party members never walked into the Well.
Chowdhury continued with her speech, going on to say she has witnessed much in the Rajya Sabha, from Shah Bano to Soorpanakha.
The retiring members also shared their experience.
"He (Naidu) knows me from many kilos before".
To this, Naidu responded: "My simple suggestion is, reduce your weight and make efforts to increase the weight of the party". "Sir, many people worry about my weight but in this job, you need to throw your weight around", Chowdhury said in her farewell speech.
DP Tripathi invoked Kalidas and other poets in his speech which was the best among those rendered by retiring members.