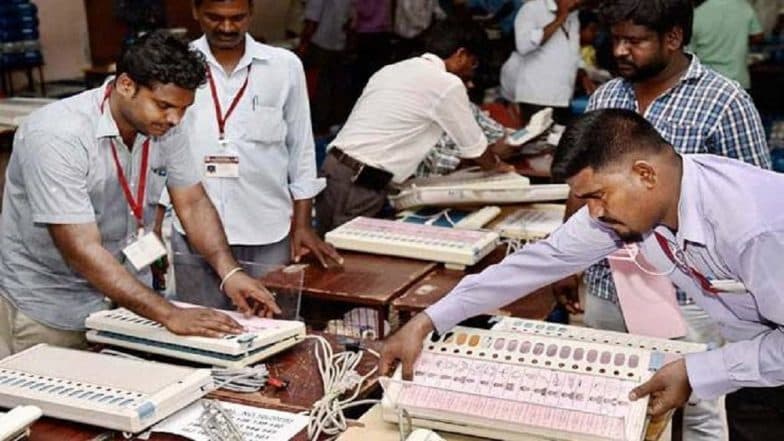 Congress was pushed to the third spot as Pranay Sahu garnered 10274 votes.
Naveen Patnaik, president of Odisha'a ruling Biju Janata Dal (BJD) and who is also the State's longest-serving chief-minister (has been in the saddle for the past 18 years), scored yet another victory over his political rivals when BJD coasted to an easy victory in the Bijepur Assembly by-poll yesterday.
While bypoll has turned out to be a matter of prestige for BJD which has been trying to claim the seat since last three terms, only to be defeated by Congress strongman Subal Sahu, this time it has roped in his wife Rita Sahu to grab the opportunity. BJD candidate Rita Sahu secured around 1,02, 871 votes and captured almost 57 per cent of vote share in the crucial seat, which fell vacant following the death of her husband, Subal Sahu, in August 2017.
Hailing the victory, Odisha Chief Minister Naveen Patnaik said the outcome of the polls would have an impact on the 2019 Assembly elections. BJP- 59896, Cong- 10153, BJD- 101435, NOTA- 1665. "Our people are peace loving and have rejected the politics of hatred and violence", Patnaik tweeted. Though there were 13 candidates in the fray for the assembly seat, the high voltage fight was primarily seen as a triangular contest between BJD, BJP and Congress.
Meanwhile, Rita Sahu said, "I'll work for the all-round development of the people in our area and strive hard to fulfil my husband's dream".
The by-poll was held on February 24 in which around 82 percent of voters had exercised their franchise.
Though Rita Sahu has only one year's tenure as MLA, her victory in Bijepur by-poll with a huge margin will have impact on 2019 general elections.
Sahu was accompanied by Labour Minister Sushant Singh, Handlooms Minister Snehangini Chhuria and hundreds of party workers during her meeting with Naveen. BJD won the seat in 2000.