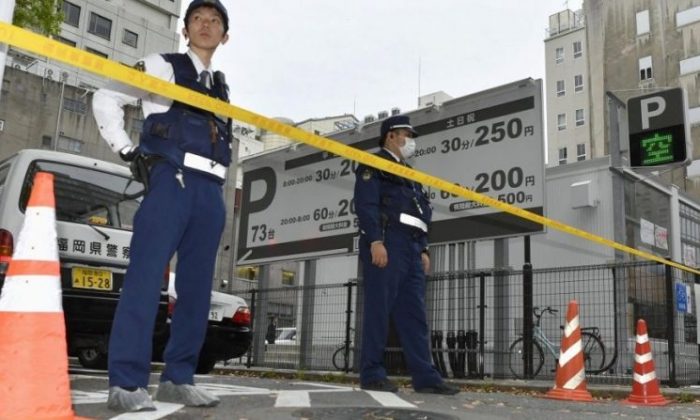 Police have formally arrested the 26-year-old and he has confessed to "abandoning the woman's body", according to national broadcaster NHK.
The American tourist who police have linked to the murder of a missing Japanese woman, whose head was allegedly found in a suitcase at the location the tourist was staying, is reportedly from NY.
He has been identified in local media as Yevgeniy Vasilievich Bayraktar, a 26-year-old from NY. The head was found in a suitcase at a lodging facility in Osaka on Saturday.
She and Bayraktar were last spotted together on security footage that night at the JR Morinomiya Station in Osaka around midnight, just hours before she went missing.
An American man is under investigation in Japan related to his suspected role in the disappearance of a woman reported missing earlier this month.
Video records from security cameras and other devices showed that Bayraktar went in and out of the Higashinari condominium several times carrying a large travel bag on February 18. Hyogo prefectural police said investigators found a torso, arms and legs in three locations in parts of Kyoto and Osaka on Sunday. He has reportedly denied the allegations.
A U.S. tourist in Japan murdered a girl he met on a dating app, chopped her up and scattered her body parts across the Japanese countryside, police have alleged. The unidentified woman was only seen entering the apartment and not leaving.
Bayraktar was in Japan as a tourist, according to the newspaper.
Bayraktar arrived in Japan in January, apparently for sightseeing, Asahi reports.
The camera also recorded a man believed to be Bayraktar carrying a large bag as he exited the building between February 16 and 18.
The suspect has been named in Japanese media as Yevgeniy Vasilievich Bayraktar, 26, of NY.
The unnamed woman was last seen walking with an American man who was arrested on Thursday, The Star reported.