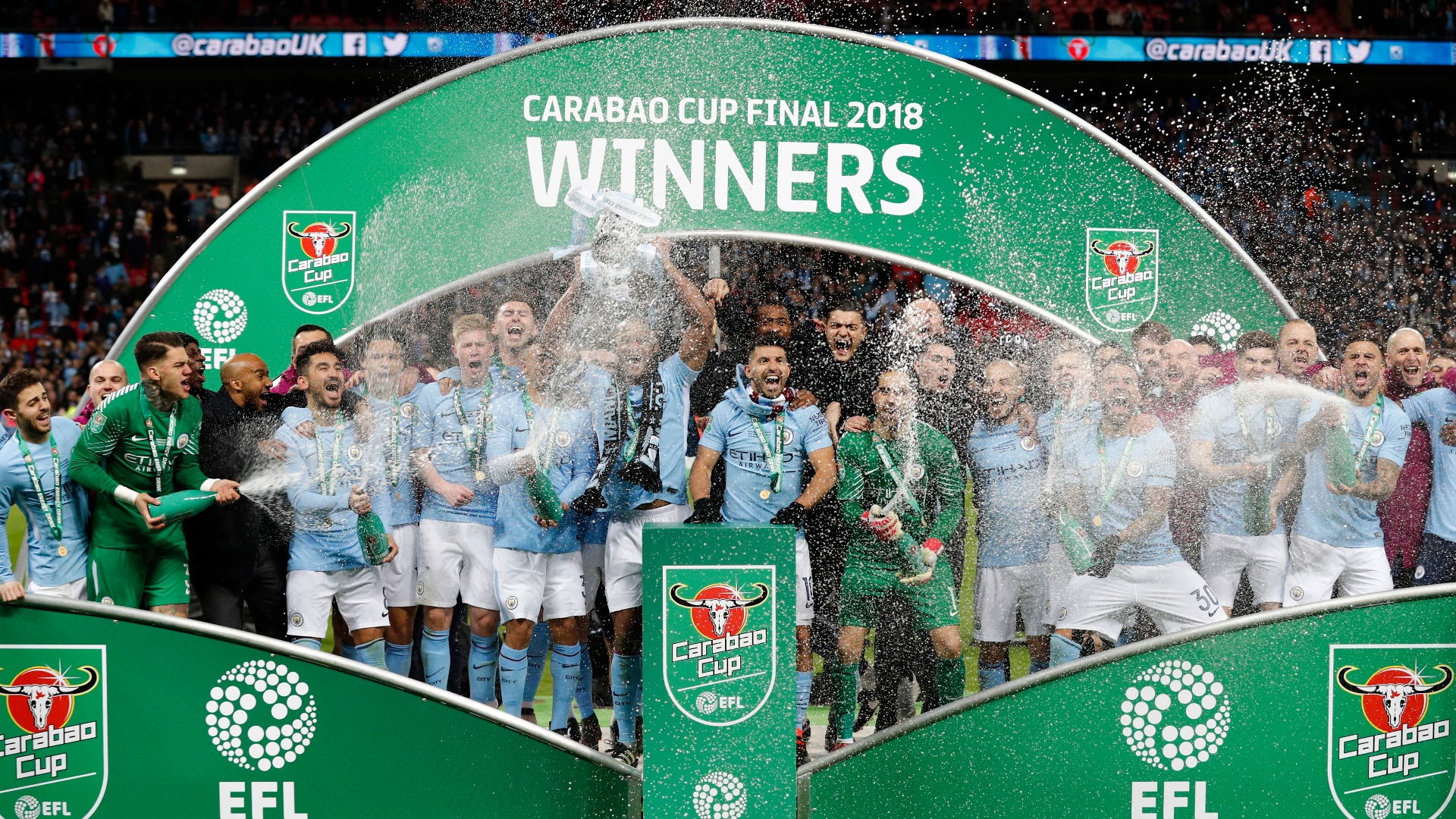 Manchester City fans are showing their support for manager Pep Guardiola today by wearing yellow ribbons at Wembley, after Pep was charged by The FA for his decision to wear them.
The Football Association on Friday charged Guardiola, saying the symbol sported by the former Barcelona boss on his jacket broke its rules.
The FA told CNN it had no further comment on Guardiola defying the charge - which he has until 6pm on March 5 to officially respond to.
Following events previous year surrounding Catalonia's bid to break away from Spain, which included a referendum and a proclamation of independence, both deemed illegal, the authorities jailed several leaders of the movement.
The manager spoke about the possibility of being fined for wearing the yellow ribbon while on duty: "If UEFA, FIFA or the Premier League want toc ahrge me for wearing the yellow ribbon, fine".
Four Catalan leaders are in prison for rebellion and sedition following October's referendum on independence for the region, which was ruled illegal by Spain. And they are still there. I am a human being and this is for humanity and there are four guys in prison and other guys, who will be in jail, they don't have weapons, just balls in the ballot, that's why.
Guardiola faces a potential fine for breaching the FA's "kit and advertising regulations" but has vowed to continue his show of support, even if it eventually leads to a touchline ban.
"They don't have weapons", he said. "I can wear it somewhere else, not just on my chest".
Many have come to the support of Guardiola, particularly Manchester City fans.
"The Union of European Football has another opinion regarding these issues", said Guardiola. "Here, apparently, it's different".