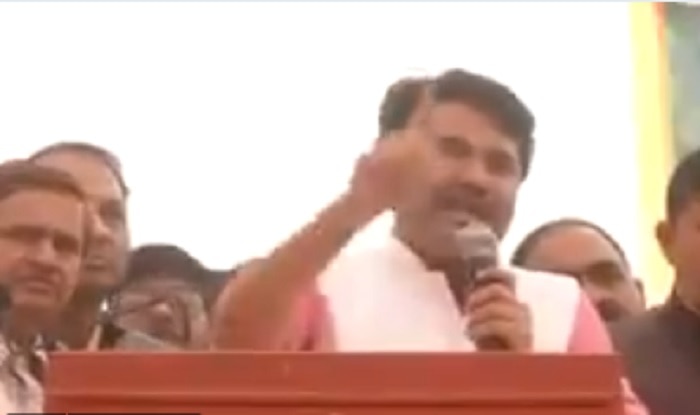 February 23 (ANI): Delhi Deputy Chief Minister Manish Sisodia on Friday said that the Lieutenant-Governor (LG) Anil Baijal has assured that he would talk to officials who have been striking work and that the public service won't stop. "We appeal to the LG and the Commissioner of Police to take action as per law against CM and Deputy CM". In a letter to Mr Kejriwal, Anshu Prakash said he would attend the meeting, "but this based on the presumption that the CM will ensure there's no physical attack or verbal assault". The bureaucrats in Delhi, who had severely curtailed their work hours and boycotted meetings with ministers, agreed to the meeting ahead of the budget in the state.
Meanwhile, Delhi Police reportedly said the CCTV footage in the alleged assault case was tampered with. "Delhi Police should be questioned if they were tampered with".
Earlier in the week, the Chief Secretary lodged a police complaint and alleged that he was manhandled at Kejriwal's residence by two lawmakers of the ruling Aam Aadmi Party (AAP) - Ajay Dutt and Prakash Jarwal.
According to sources in the government, a proposal to start live-streaming meetings, with audio, could feature in Finance Minister Manish Sisodia's Budget speech for 2018-2019.
The Delhi government has proposed live streaming of all meetings between government officials and Cabinet ministers, and putting details of file movement and file notings online for the public, officials said.
"Through live streaming of official meetings, people will be able to know who spoke what in the meeting, be it the elected representative or officials".
The bureaucrats insisted that there be a guarantee of safety.
Reading out the resolution at a press conference here, Pooja Joshi, member of the forum, said: "Instead of apologising and admitting their mistake of assault on the Chief Secretary at midnight, CM and Dy CM are in denial mode".
Reacting to officers' resolution, the Delhi Government said attitude of its officials was not "correct" and they should show a positive response to its "efforts" in ending the crisis arising out of the alleged assault.
In such a situation, communication between the political and permanent executive can only continue through formal written means and no talks are possible, that committee demanded.