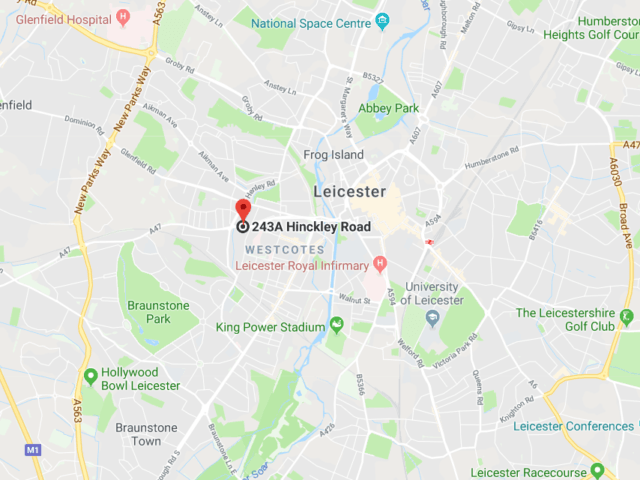 Four people were hospitalized in critical condition following an explosion that left a building in the English city of Leicester in flames Sunday, local emergency agencies said.
Another four people are in hospital and attempts to ensure no one else is trapped in the building have restarted after concerns about the structural integrity of a neighbouring wall forced emergency workers to stop on Monday afternoon. A search and rescue operation is continuing.
A man is desperately seeking information about members of his extended family after the explosion that flattened a building in Leicester on Sunday evening, killing at least five people.
Video footage from the scene showed a building that appeared engulfed in towering flames and a number of police cars and ambulances stationed nearby.
Police said there was no indication the explosion was linked to terrorism.
Leicester City is located in England's East Midlands region and about 140 km from London. I could see two people lying in the road, obviously being treated.
"I saw one guy get pulled out and he'll be very lucky if he wasn't killed". It looked as though the whole building was in the road. "People grabbed blankets and ran towards the fire to try to help people".
The fire service spokeswoman also said representatives from gas and electric provider companies were in attendance at the scene, under routine procedures.
He added: "The shop was destroyed, debris and rubble strewn across all four carriageways".
Another witness tweeted: "The Polish shop next to the bus stop has blown up".
Police have closed Carlisle Street and part of Hinckley Road and are asking people to avoid the area.
"We are still waiting to hear what caused this awful incident, but it looks likely it was a gas explosion".
Julie Dexter, 56, told The Sun online: "It felt like the house was falling down".
"Once the site is deemed to be safe a joint investigation with Leicestershire Fire and Rescue Service will begin looking into the circumstances surrounding the incident".
Leicester is 177 kilometres north of London.