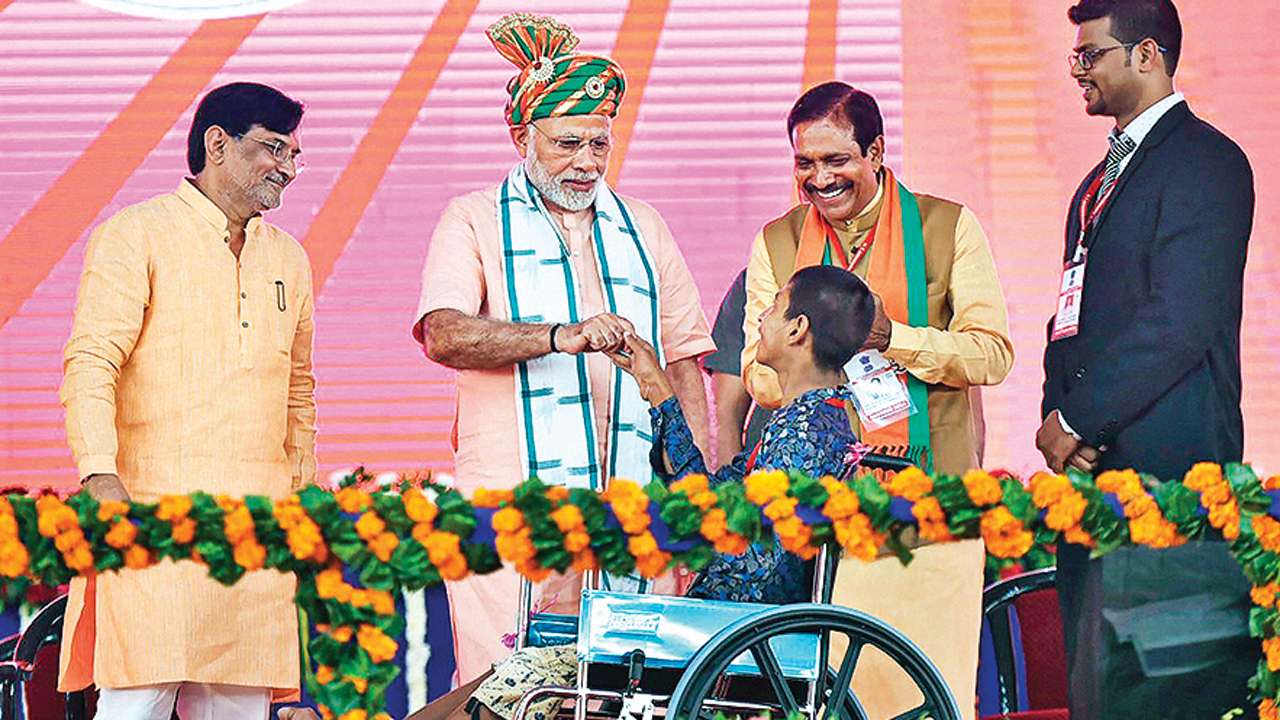 Prime Minister Narendra Modi on his trip to Daman on Saturday where he would be launching several development projects, hailed the union territory (UT) for its perseverance, and said that it was like being in a mini-India.
The Prime Minister inaugurated Air Odisha's flight connecting Ahmedabad with Diu under the UDAN scheme. He also flagged off the helicopter service between Daman and Diu.
Somnath temple and Gir forest are located around 80 kilometres from Diu.
He also said that the PM should also assure the country that the RBI will conduct a forensic audit of all swift communications and swift messages matching them with underlying transactions within 60 days and that report will be made public. "Daman and Diu have now joined the mainstream of development".
PM urged the people of Daman to continue giving topmost importance to cleanliness as the opportunities in tourism increase when there is cleanliness.
PM Modi also hailed the Union Territory for becoming Open Defecation Free (ODF).
Modi launched housing and food schemes for industrial labourers of this industrialised town.
He praised a programme launched by the administration to provide nutritious food to lactating women.
"Modiji used to give a statement every day against the Congress when a (2G) scam worth Rs 1.76 lakh crore was alleged during the UPA regime".
The Prime Minister said how historic reforms like GST and those in the banking sector have boosted India's economy. he added that his government has taken a number of measures that have uplifted the lives of millions of Indians.
The PM was in Daman to lay the foundation stone of some projects.
He distributed certificates to the beneficiaries of Pradhan Mantri Aawas yojana Grameen and Urban, Pradhan Mantri Jeevan Jyoti Bima Yojana, Pradhan Mantri Jeevan Suraksha Yojana and Pradhan Mantri MUDRA Yojana.
This is unedited, unformatted feed from the Press Trust of India wire.