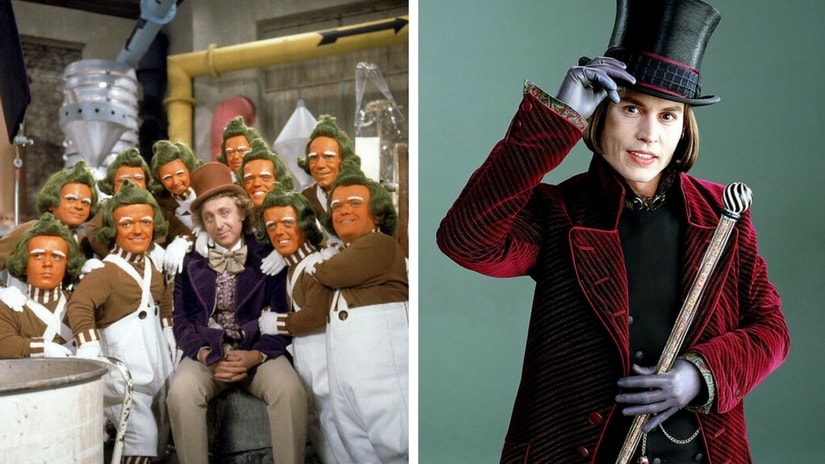 Story The Witches has a script written by Guillermo del Toro and is attracting directors, with Robert Zemeckis (Back to The Future) said to have met for the project.
Wonka is the infamous and eccentric owner of a chocolate factory who figured prominently in Dahl's 1964 book and its follow-up, Charlie and the Great Glass Elevator. Gene Wilder portrayed the character in that pic, while Johnny Depp played him in the 2005 adaptation.
The wheels are officially in motion on the new Willy Wonka spinoff movie, with reports claiming that the studio is in talks with Paddington 2 director Paul King to helm the film.
When King signs on the dotted line (a fast-approaching eventuality, as the outlet notes he's in "final negotiations" to board the project), he'll be reunited with Paddington film franchise producer David Heyman. Warner Bros. hopes that the upcoming film will be a golden ticket to a new franchise that stands out artistically.
Great, another Willy Wonka reimagining!
King now has Paddington 2 in theaters. And while The Hollywood Reporter says Rich's script is being kept under wraps, early reports suggested this movie might be a prequel to that famous Chocolate Factory storyline, following Wonka on another adventure. The studio is now doing the same with another Dahl movie adaptation, The Witches. "We're discussing it. We're in the very early stages and very excited about what lies ahead". Honed on cult British comedy show The Mighty Boosh and brought to breathtaking scale in the Paddingtons, King's directing leans towards the mischievous and freakish, achieving results with imaginative staging and old-school filmmaking tricks rather than visual effects (though he's no stranger to those either).