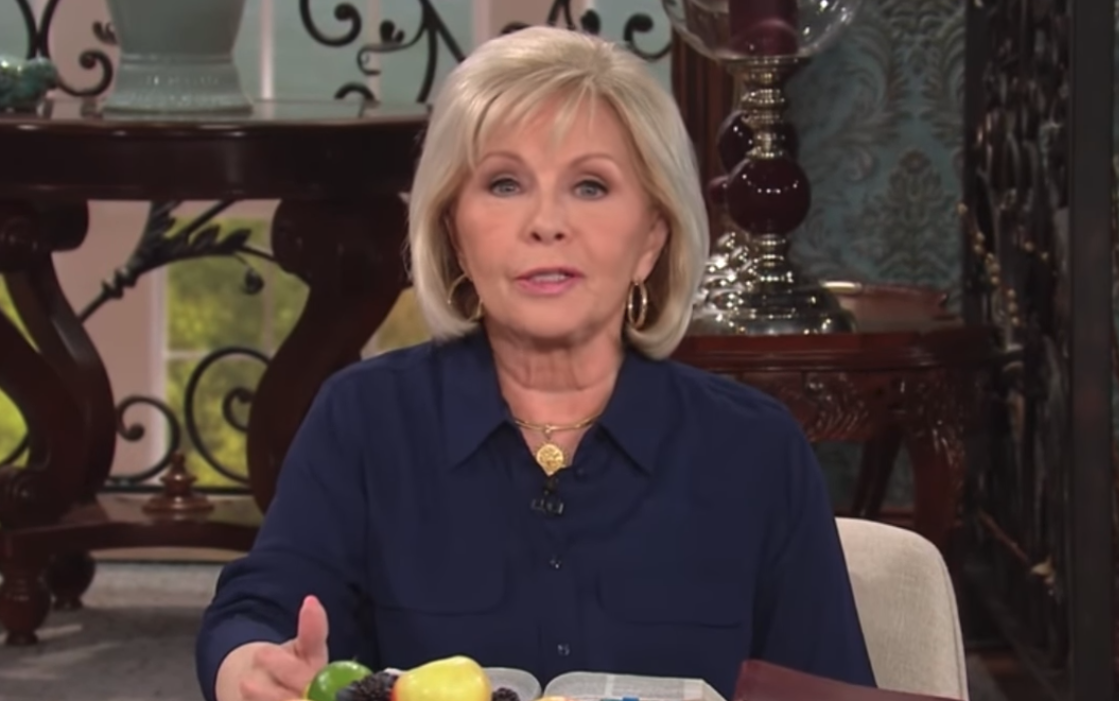 The U.S. Centers for Disease Control and Prevention said at least 14,676 people have been hospitalized with influenza since the flu season began in October, double the number from all of previous year and the highest ever recorded. But could it be that he gave us the flu shot because he knew there was a flu season?
One woman said she didn't get a flu shot this year after she "was sick for 10 days" last year when she got a flu shot. "We've already had our shot, he (Jesus Christ) bore our sicknesses and carried our diseases".
In a video posted to the Kenneth Copeland Ministries' Facebook page, Copeland told followers not to be "frightened" by the flu epidemic that is sweeping the nation.
Enter Gloria Copeland, televangelist and member of President Donald Trump's evangelical advisory board.
For those who are ― somehow ― sick anyway, she offered a prayer. Jesus himself gave us the flu shot.
'He redeemed us from the curse of flu and receive it and we take it and we are healed by his stripes. "He bore our sicknesses and carried our diseases". "When we were healed, we are healed". Just keep saying that. "Put words [sic]. Inoculate yourself with the word of God".
The pair were included in a released list of evangelical advisers when Trump was campaigning in June 2016.
John Auerbach, president and CEO of Trust for America's Health and a former CDC associate director for policy, also told Politico that advice like Copeland's is "harmful".
At least 126,117 cases of the flu have been confirmed this flu season, with experts predicting that by the end of the season the number of cases may match the 710,000 hospitalizations from the flu. Copeland believe that those people should have told themselves that they didn't have flu symptoms, and that everyone would have been okay.
"Ok so if you get it does that mean you just didn't believe hard enough?"
The White House referred a request for comment about Copeland's remarks to the Centers for Disease Control and Prevention's recommendation for getting flu shots. Thankfully, even if you get the flu, Jesus can help you overcome it.
But I'd suspect even those who hold that science and religion are incompatible also believe the U.S. is undergoing a severe flu season.