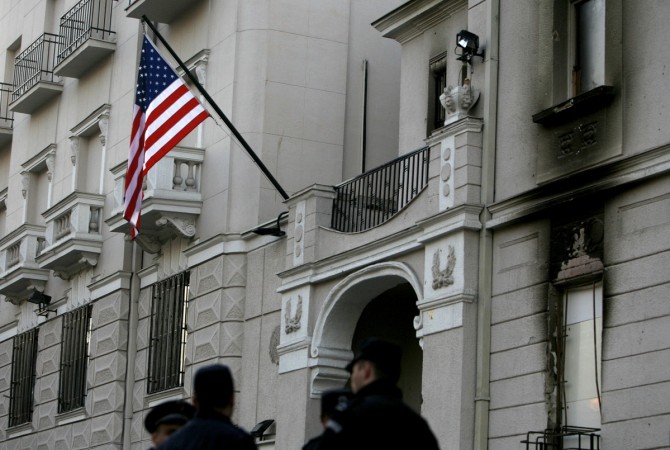 Montenegro's government said the unknown assailant hurled the grenade into the embassy compound at around midnight on Wednesday and then killed himself with another explosive device. The man had no criminal record and the attack wasn't an act of terrorism, police said.
It said the attacker threw the explosive device "into the USA embassy compound" from an intersection near a sports centre.
It added: "Most probably, the device was a hand grenade".
Police formally identified the suspect by his initials, D.J., in line with an earlier police source identifying him as ex-soldier Dalibor Jaukovic.
Heather Nauert, a spokesman for the American State Department also took to Twitter to address the incident, saying that the embassy "confirms there was a small explosion near the U.S. Embassy compound at approximately midnight local time on February 22".
Montenegro and global media reported that the man behind the attack was 43-year-old Dalibor Jaukovic, who was identified by a close relative.
Located in southeastern Europe, Montenegro has a coast on the Adriatic Sea to the southwest and borders Croatia, Bosnia and Herzegovina, as well as Albania.
NATO's eastward expansion, from its onetime Cold War boundaries into the nations that once were part of the Soviet Union, is a huge frustration for Russian Federation. They said security was beefed up around all foreign embassies in Montenegro.
Photos posted on what appears to be his Facebook profile include an award that he won for service in the Yugoslav Army in 1999 that seems to be signed by the late Serbian strongman Slobodan Milosevic. The embassy said Thursday all staff are safe and accounted for after the incident.
The blast created a crater but caused no other material damage to the embassy property, the statement said.
According to witnesses at the scene, police quickly arrived at the scene and sealed off the Boulevard of the Revolution, nearby to the embassy. Security officials swept the grounds and found no other explosives.
No casualties were reported from the embassy which confirmed a small explosion near its compound. Police investigation and identification of the assailant are under way.