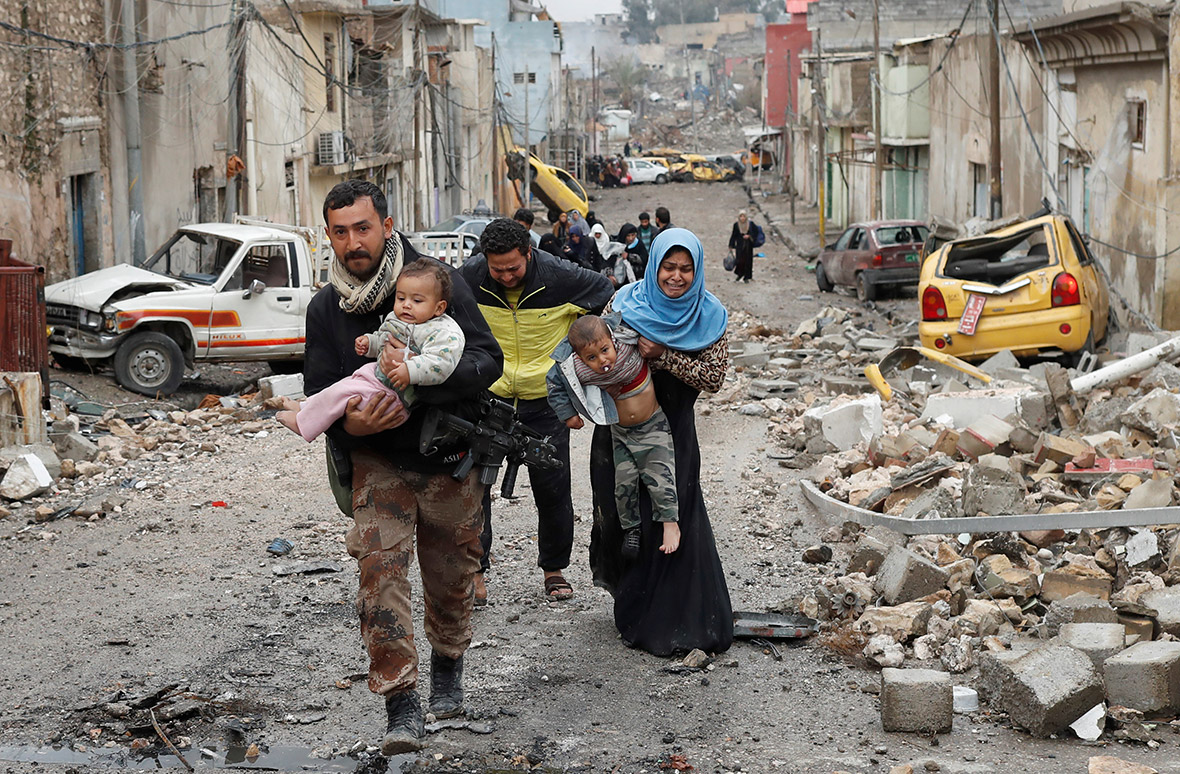 Arabian Gulf countries and institutions have pledged nearly 10 per cent of the estimated $88 billion needed to rebuild Iraq after the country's gruelling three-year war with ISIL.
Overall, Iraq is seeking $88.2 billion in aid from donors.
Pledges were still expected to fall short of the level desired.
As a result of the implementation of projects Turkey will propose, many Iraqis will have jobs and be able to return home. Kuwait's Ministry of Foreign Affairs said a total of $30 billion had been secured at the conference. It was also unclear how much of the $30 billion represented loans.
Nizar Nasser Hussein, the head of the legal department at the National Investment Commission, said the latest version of the law does not distinguish between foreign and Iraqi investors.
Kuwait will celebrate Liberation Day from Iraq in two weeks.
The US, the largest backer in the worldwide coalition against Isis, has no plans to pledge any cash in this conference, American officials told Reuters.
The anti-IS coalition meeting is a part of the Kuwait International Conference for the Reconstruction of Iraq (KICRI), which started on Monday in Kuwait City.
"Iraq is required today to start a comprehensive reconstruction of the infrastructure and facilities that were destroyed".
"We stress honest and non-conditional participation of the worldwide community in this rebuilding process", Qassemi said.
Riyadh pledged on Wednesday $1.5 billion to help rebuild Iraq after the war against ISIS terrorist group.
Rebuilding homes, hospitals, schools, roads, businesses and telecommunications will be key to providing jobs for the young, ending the displacement of hundreds of thousands of people and putting an end to decades of political and sectarian violence.
Tillerson also vowed to allocate $200 million to support coalition's efforts against Daesh in Syria.
Germany said it would provide $350 million in assistance.
Iraqi Prime Minister Haider al-Abadi had previously vowed that his government would work towards combatting corruption and bureaucracy in the country.
At the same time, Nato Secretary-General Jens Stoltenberg said the alliance was ready to answer a United States call for it to expand its small training mission in Iraq to support reconstruction.
Participants called on donor organizations to implement and supervise the programs in cooperation and coordination with Iraqi local authorities, in order to promote the principle of transparency and to make maximum use of those relief and development programs.