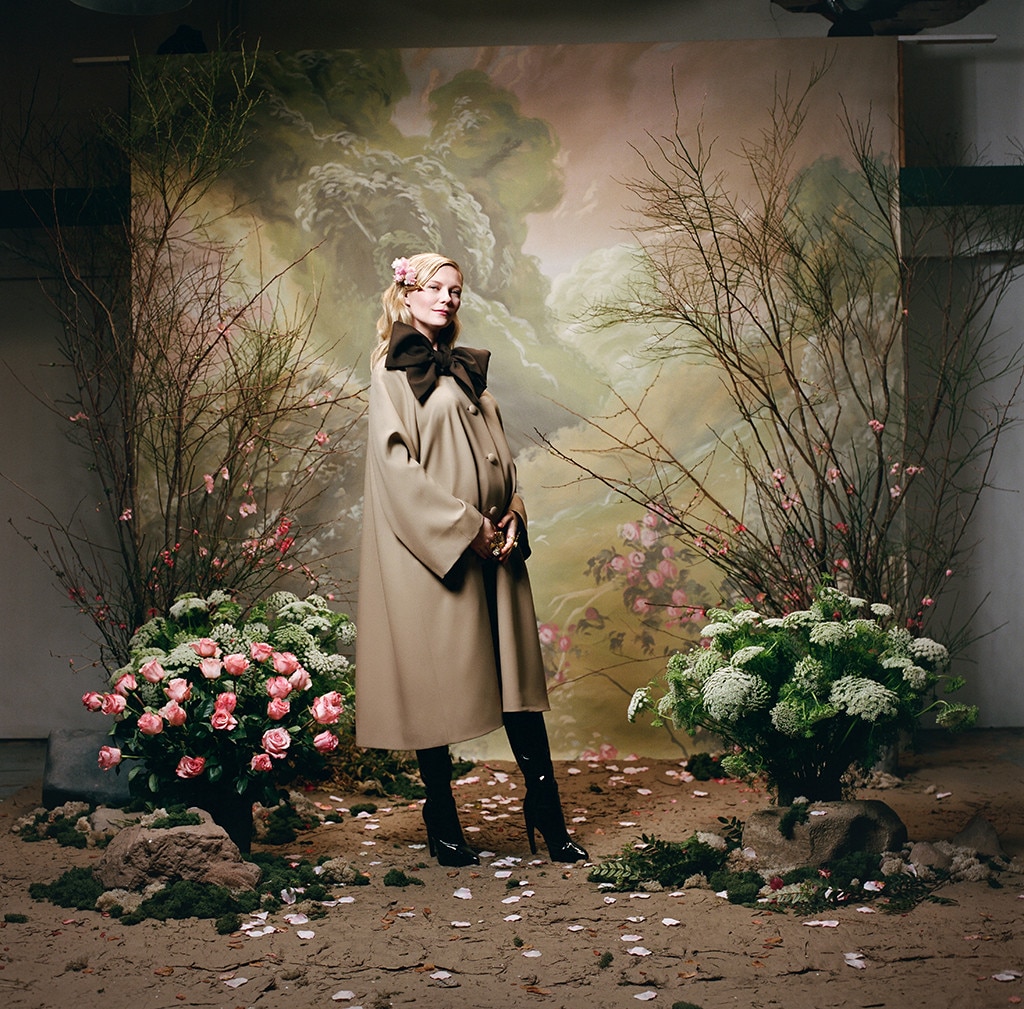 While some celebrities take to Instagram or a glossy magazine cover to announce their pregnancy, Kirsten Dunst has demonstrated the single most fashionable way to do it-debuting her baby bump in a Rodarte portrait series.
The 18-year-old daughter of Reese Witherspoon and Ryan Phillippe and the 16-year-old Girl Meets World actress both posed as part of Rodarte's Fall Winter 2018 Portrait Series. Rumors flew about Dunst's pregnancy at the end of a year ago, but now she's making things clear via a lookbook for the fashion house Rodarte - and she didn't even have to say a word.
This comes as no surprise given Kristen's close relationship with the sisters Katherine Marie "Kate" Mulleavy and Laura Mulleavy who run the brand. That's definitely true. Mom-to-be Dunst is positively glowing in a floral embroidered tulle gown and a bow-bedecked cape coat in Rodarte's sumptous campaign. In June the actress confirmed her engagement to actor Jesse Plemons, 29, with whom she starred as husband-and-wife in "Fargo" season 2. "I think we've actually only done a handful of wedding dresses in our career", Kate told People in September.
Speaking to Marie Claire UK previous year, Kirsten revealed she was ready to take a step back and prepare for motherhood. She went on to say, "That love is just like ... you can't experience that unless you have a kid".
"I wasn't one of those 'I need a baby!' people until my goddaughter was born".
The actress gushed, "I love her so much".
Why have a runway show when you can just present your clothes on real-life Hollywood muses?