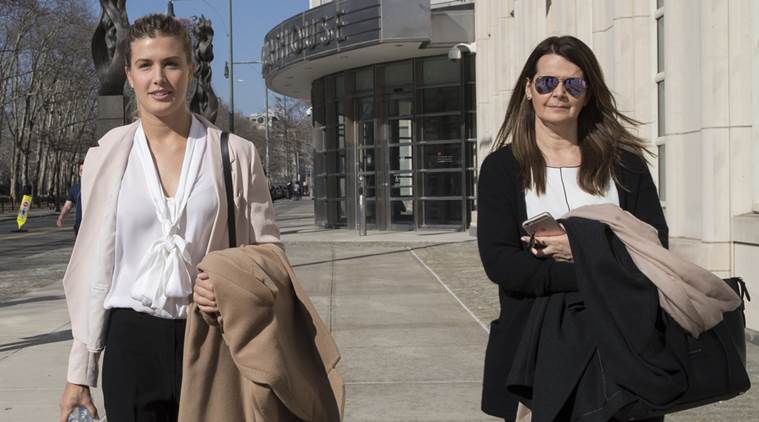 Bouchard, once ranked No. 5 in the world, slid steadily in the standings post-fall; she now is ranked 116th.
Bouchard, a former world No.5 and Wimbledon finalist, had sued USA tennis's governing body after she slipped and fell in a training room.
The then 21-year-old had reached the fourth-round at Flushing Meadows but was forced to withdraw with a concussion and then missed the rest of the 2015 season.
However, the jury ruled Bouchard to be responsible for 25 per cent of the negligence, and the USTA will have to cover 75 per cent of the damages. This means the governing body will only have to pay three quarters of the sum the court decides it owes Bouchard in damages.
She could potnetially receive millions in loss of earnings.
Bouchard's attorney Benedict Morelli commented: "When people attack you and attack your name, you get affected by that".
"The USTA refused to take responsibility for causing Genie's injury for nearly two-and-a-half years".
Bouchard's lawsuit claimed the USTA was at fault for applying the product, while the organization countered that Bouchard, who had played a late mixed doubles match, should have known that the room was being cleaned at 11:00 pm.
The cleaners who left the substance on the floor were said to have believed all players had left for the night.
"She returned to tennis, but tennis didn't return to her", Morelli said.
According to the initial lawsuit, the 2014 Wimbledon runner-up continued to "suffer pain" which resulted in medical costs and a loss of income. "It's been two-and-a-half years, so I'm happy it's over", Bouchard told reporters outside a New York courtroom, the New York Times reported.