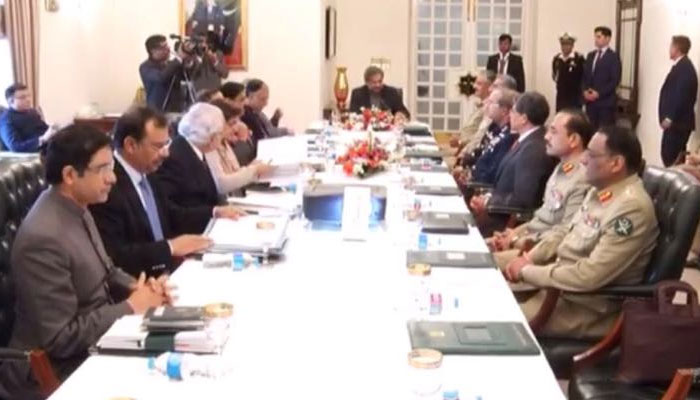 A high-powered Pakistani delegation led by Foreign Secretary Tehmina Janjua reached Kabul to take part in the first ever meeting of Pakistan-Afghanistan Joint Working Group.
The Joint Press Release said that the meeting was held in a cordial environment and both delegations made some progress on the APAPPS.
Top-level civilian and military officials from Islamabad and Kabul on Saturday agreed to some points of the Afghanistan-Pakistan Action Plan for Peace and Solidarity (APAPPS) and chose to continue discussions to reach an agreement on the entire blueprint for bilateral engagement.
The FO spokesperson also reaffirmed that Pakistan will continue to support efforts for peace in Afghanistan, but the Afghan government needs to reach a settlement with different Afghan groups.
He also added that the Afghan government should take all stakeholders into discussion, even the Afghan Taliban should actively participate.
The Spokesperson told that the Foreign Secretary explained that instead of blame game both sides should engage in concrete cooperation. The 18th meeting of the NSC was chaired by Prime Minister Shahid Khaqan Abbasi on Friday.
He reiterated the toughened stance adopted against the militants in the wake of brazen attacks in Kabul, and said doors for peace were no longer open for all militants and those bent upon terrorism would be hunt down.
Pakistan has offered a joint probe into the recent deadly attacks in Afghanistan as talks are underway between the senior Pakistani officials and the Afghan officials in Kabul today (Saturday).
Kabul: Afghanistan President Ashraf Ghani has alleged that Pakistan is the "headquarters" of the Taliban.
However, Islamabad has denied the charge and accused Kabul of allowing anti-Pakistan Taliban factions to launch terrorist attacks on civilians and security forces inside Pakistan from its territory.