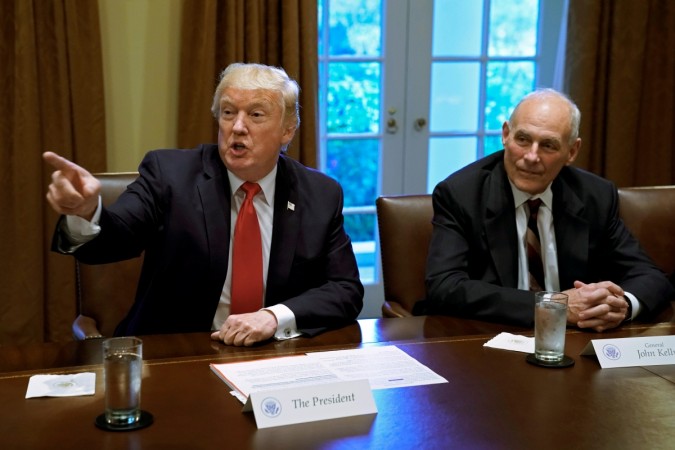 Sanders likely will face questions about President Donald Trump's views on the Foreign Intelligence Surveillance Act.
Press secretary Sarah Sanders said: "There has been no directive on staff departures and any suggestion otherwise is ridiculous fake news".
Meyers quizzed Sanders on Donald Trump's favorite part of being president, what Trump's sons and actually do at the White House and why first lady has looked "so unhappy" since the election. "But, he does have some overall concern with the FISA program more generally".
"We don't need a 2,000 mile wall", he said.
But less than two hours later, Trump - following a lengthy phone call with House Speaker Paul Ryan (R-WI) - walked it back with a second tweet in which he indicated that he does in fact favor reauthorization.
Earlier in the press briefing, Sanders attempted to brush off CNN White House correspondent Jim Acosta's questions about whether Trump fired off many early morning tweets after watching "Fox & Friends" segments, a well-documented habit.
Trump was referring to the Foreign Intelligence Surveillance Act, which lets spy agencies collect information on foreign targets overseas.
The Trump Administration is under pressure from large production companies facing increasing competition from their foreign counterparts, particularly from China and Russian Federation, and the president is trying to fulfill his campaign promise to prioritize sales of all types of goods manufactured in the United States, including these warlike implements.
"They're actually better than they've been in a long time", said Acosta.
The White House issued a response to the Post's report that does not explicitly deny the quote.