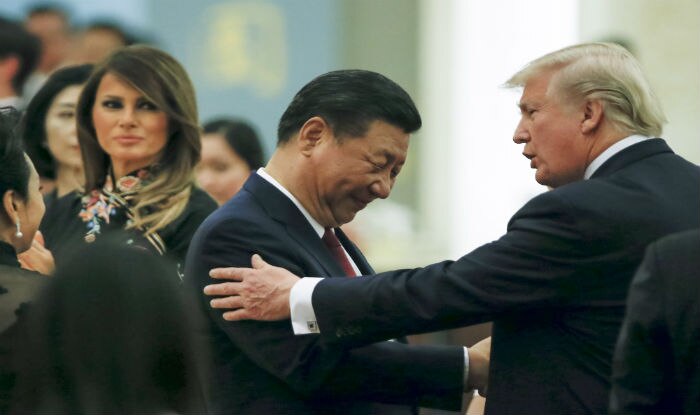 President Donald Trump chats with Russian President Vladimir Putin as they attend the APEC Economic Leaders' Meeting in Danang, Vietnam, on November 11, 2017. "It is impossible to become a mediator between two parties only if one side seeks so, the will of two sides is needed here".
Kremlin spokesman Dmitry Peskov told reporters on December 26 that Moscow was willing to act as a mediator in the row "if both sides need it and want it". North Korean officials said that the test put U.S. within the range of its ICBM. Some 40,000 North Koreans work in Russian Federation, and they send significant amounts of their income back home.
"Unfortunately, our call to preclude a further escalation of tensions, to revise the policy of mutual intimidation, was not heeded", Nebenzia said.
Lavrov disagreed with USA threats of military intervention and further sanctions against North Korea, instead pushing for US diplomacy to seek a more peaceful approach to negotiations, the statement said.
Separately, US Secretary of State Rex Tillerson announced that Washington was "ready to talk anytime" with North Korea "without precondition", but emphasized that "the diplomatic effort has to be backed up by a very credible military alternative". Moscow's foreign ministry added that Lavrov highlighted that it's unacceptable to exacerbate tensions with Washington's aggressive rhetoric toward Pyongyang and increasing military preparations around the Korean peninsula.
Lavrov has said United States military exercises in the region have made dialogue tougher.
US President Donald Trump and North Korean leader Kim Jong Un have been trading words against each other as the country slowly inches towards achieving nuclear missile capability.
Moscow calls on United States and allies to refrain from provoking tensions and exerting "maximum pressure" on Pyongyang.