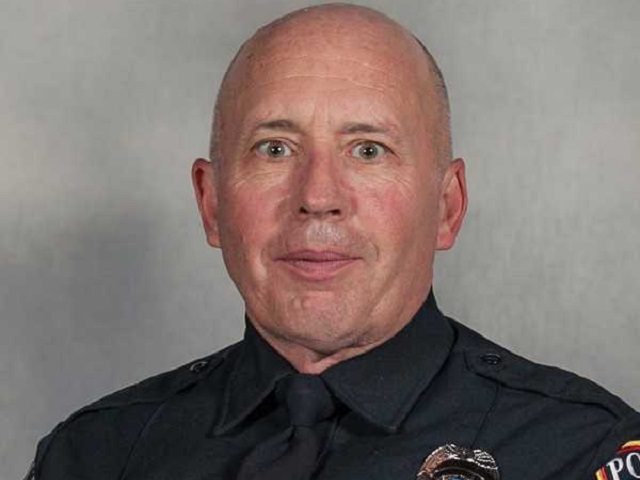 A San Marcos police officer was shot to death Monday afternoon while serving a warrant with other officers in a subdivision near an elementary school, police said. The suspect allegedly opened fire on the officer shooting several times, according to KSAT ABC12.
The officer, who was wearing body armor at the time of the shooting, succumbed to his injuries at a hospital.
The suspect, who surrendered to police following a standoff with the San Marcos/Hays County SWAT team, was found to have been shot and taken to South Austin Medical Center where he's being guarded. He worked just about every day off to provide for his kids and because he knows that we're short-handed and need the help. Children who were on school buses getting ready to leave for the day were brought back inside.
"His picture's hanging in different parts of this Police Department because everybody loved him". "They're simply trying to protect us from harm and that's what officer Copeland was doing today", said Lumbreras.
Copeland joined the department March 30, 1998, serving SMPD for 19 years and 9 months as a Police Officer.
Texas Gov. Greg Abbott (R) offered his condolences to Copeland's family and ordered the city's flags lowered to half-staff in his honor. We remember the sacrifices our men and women in law enforcement make every day.
"Along with everyone learning of a San Marcos police officer's murder today, I am deeply troubled and saddened".
Copeland is the sixth law enforcement officer to die from gunfire in Texas this year, according to statistics from the Officer Down Memorial Page. We have to appreciate the fine men and women that are out there serving the public's interest.