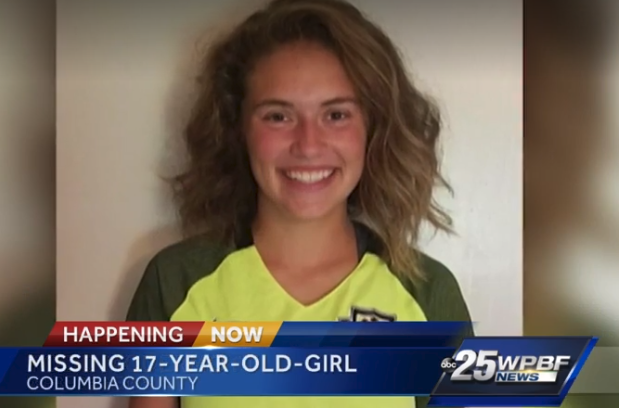 Columbia County Sheriff's Office was searching for 17-year-old Caitlyn Frisina, who went missing with a high school soccer coach last Saturday.
.
The sheriff's office said Caitlyn Frisina was found safe in NY.
The 2001 red Mercury Sable in which she was riding was spotted by a New York State Police officer who initiated a traffic stop. The officer pulled the vehicle over and took Rodriguez into custody without incident, the sheriff's office said.
Frisina's family has been notified.
Authorities did not release much additional information in statements Friday, though they indicated a news conference Monday will provide updates.
Scarlet Frisina, the teen's mother told CBS News on Friday, "I know that she to some degree left on her own".
There was no word when the family will return to Lake City. As of Friday, the teen was being held in police custody until a reunion with her family could be arranged. It wasn't immediately clear what criminal charges he would face.
Frisina and Rodriguez were spotted on cameras in Georgia on Sunday and then at a pawn shop in Fayetteville, North Carolina. But I absolutely believe that she was lied to and totally misled.
According to First Coast News, Rodriguez was a coach for the boys' soccer team at Fort White High School.
"Video from the store showed Rian and Caitlyn, which confirmed to us they were together", Hunter said. First Coast News was told he was sacked for not showing up to work.