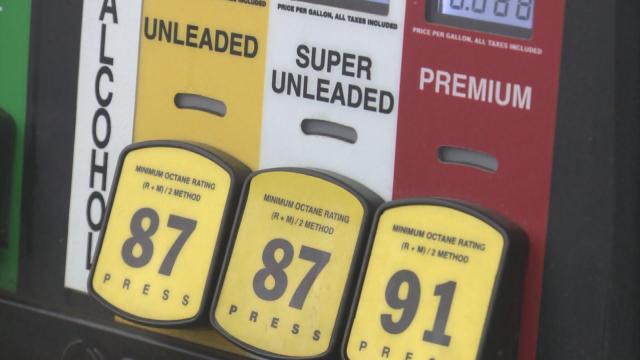 The U.S. Environmental Protection Agency will require fuel companies to blend 15 billion gallons of conventional renewable fuels into the nation's fuel supply in 2018, in line with the volume it proposed in July and steady with 2017, according to a report from Bloomberg.
The now mandated volume for 2017 is also 15 billion gallons; with only weeks left in 2017, the Energy Information Agency (EIA) of the US Department of Energy is forecasting the total domestic use of ethanol for the year to be just 14.4 billion gallons.
"The EPA's announced renewable volume obligations fall short of the full potential of the USA biofuels industry".
The Renewable Fuel Association, a biofuels industry group, said it was pleased EPA didn't scale back the levels, but argued the Renewable Fuel Standard needs to be a "forward-looking program" to drive investment in new technologies. That's the opposite of what the Renewable Fuel Standard is created to achieve. While we would have liked to see a larger increase, we consider this a crucial win - signaling a policy of continued RVO growth under the Trump administration.It would have been even better if EPA continued that policy of growth with the 2019 Biomass-Based Diesel RVO as we advocated. The 2018 levels for advanced biofuels were set at 4.29 billion gallons, only slightly above 2017.
Nevertheless, Dinneen remarked that the EPA could have done more.
"The biofuels industry will rise or fall together, and thus we are disappointed the final rule is not more aggressive with regard to other advanced biofuels such as biodiesel", RFA President Bob Dinneen said in a statement. Doug Whitehead of the National Biodiesel Board says: "EPA Administrator Scott Pruitt has disappointed the biodiesel industry for failing to respond to our repeated calls for growth". "Administrator Pruitt, therefore, faces the daunting task of implementing a broken program that was based on incorrect assumptions made over a decade ago". ABOUT GROWTH ENERGY Growth Energy represents producers and supporters of ethanol working to bring consumers better choices at the fuel pump, grow America's economy and improve the environment for future generations.
"Unfortunately, it appears that EPA did exactly what Senator Grassley demanded, bowing the knee to King Corn", Chet Thompson, AFPM's president and CEO, said, referring to the Republican senior USA senator from Iowa. Frank Macchiarola, downstream group director for the American Petroleum Institute, said the U.S.is now producing more oil domestically, making the RFS a program "trying to solve a problem that no longer exists". Off-topic, inappropriate or insulting comments will be removed.