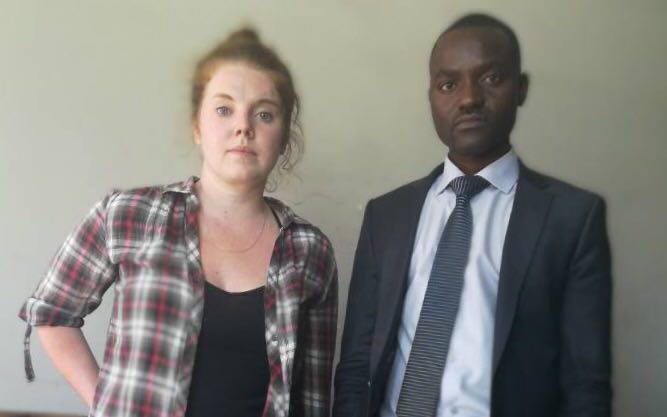 Zimbabwean police have detained a United States citizen for "insulting" President Robert Mugabe in a tweet she shared, her lawyers say, in the first apparent arrest since the creation of the Ministry of Cyber Security.
The tweet was allegedly sent by Martha O'Donovan who works for Zimbabwean political satire producers Magamba TV, Reuters reported this afternoon.
She denied the allegations which she called "baseless and malicious" in her caution statement.
She had re-tweeted a post which apparently referred to Mugabe as a "selfish man and sick man", Zimbabwe Lawyers for Human Rights (ZLHR), which is representing O'Donovan, said in a tweet. Asked about the role of the ministry, Mugabe's spokesperson George Charamba was explicit that it was meant to deal with voices of dissent on Social Media. It was not immediately clear what the alleged tweets said.
Social media posts played a major role in fueling major anti-government protests in Zimbabwe a year ago.
The outlet describes itself as producing "satirical comedy sensations". The move came under severe criticism from activists who said it was an attempt to gag social media users.
The U.S. embassy in Harare confirmed an American citizen had been arrested and said it was monitoring the situation closely.
The group says it has represented almost 200 people charged for allegedly insulting the 93-year-old Mugabe, the world's oldest head of state, in recent years.
It is unclear how long of a sentence O'Donovan would face should she be found guilty of trying to overthrow the government but we have contacted ZLHR and will update this story when we have more more information.
The arrest of O'Donovan is the first twitter-related arrest after the government created a cyber security ministry last month.
Frustration is growing in the once-prosperous southern African nation as the economy collapses.