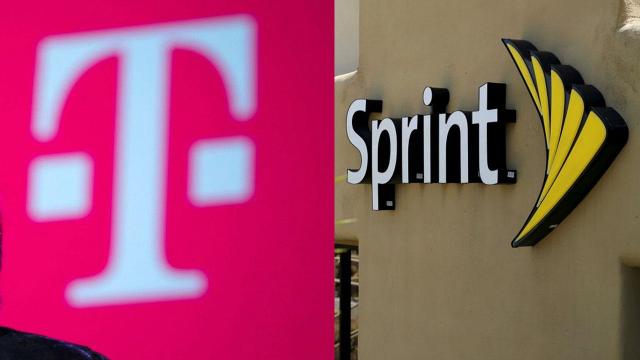 Reports from Japan earlier in the week claimed SoftBank, which owns Sprint, is set to pull the plug on a rumoured merger with Deutsche Telekom's T-Mobile over a dispute about who would control the combined company. The company had eyed the Deutsche Telekom company as a way to grow its own footprint in the United States and take on the two big carriers in the nation, AT&T and Verizon.
Instead, Sprint CEO Marcelo Claure said today in a joint statement with T-Mobile, that even though no deal was reached, both Sprint and T-Mobile see the benefits to a combination of the two wireless operators.
T-Mobile US Inc. and Sprint Corp. were reportedly on the verge of inking a deal in September, but rumors have been swirling over the last couple of weeks that negotiations had stalled.
"The prospect of combining with Sprint has been compelling for a variety of reasons, including the potential to create significant benefits for consumers and value for shareholders", John Legere, president and CEO of T-Mobile, in a statement.
Exactly what issue ultimately severed the talks was not immediately clear Saturday.
Previous attempts have been made to court T-Mobile, but they appear to have run into trouble with federal overseers.
This is the second time the mobile carriers have attempted to join forces and failed. The previously proposed merger with T-Mobile was supposed to help both carriers fill gaps in coverage and increase their speed and capacity, along with allowing spectrum interlock to make 5G deployment across diversified solutions easier across the entire United States market. With the new Trump administration, it was thought regulators might be more relaxed. Softbank CEO Masayoshi Son personally approached Charter about a merger, and talks at this point are reported to be strictly exploratory and preliminary in nature, but include a number of higher-ups from both companies.
Son met with Trump the month before he took office to talk up an investment in US businesses.