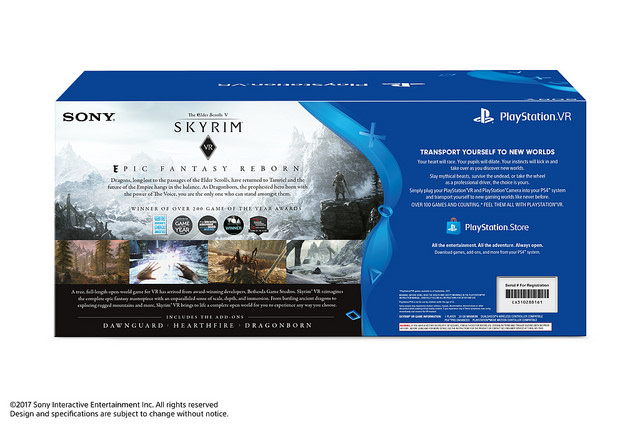 The announcement comes via the official PlayStation Blog and comes included with a PS VR system, PlayStation Camera, two PlayStation Move controllers, and of course, a copy of Skyrim VR.
Skyrim VR will also come with customization features for the gameplay experience. It is available now for pre-order for $449.99 United States dollars.
In case you haven't already played "Skyrim", or are unfamiliar with the storyline, "Skyrim" follows Dragonborn, who you play as, throughout the game. Sony Playstation has been pushing its PSVR system hard, rolling out games at a furious pace-now with about 100 different titles available.
If you somehow haven't yet ventured into the snowy world of The Elder Scrolls V, the story returns to Tamriel, which the dragons have appeared in after countless years. As the Dragonborn, the prophesied hero born with the power of The Voice, you are the only one who can stand amongst them. Here's what Sony had to say, "This is the full length open-world game you have been waiting to experience in virtual reality". And you will - all in a stunning virtual reality package.
The $449.99 PlayStation VR Skyrim Bundle is the complete bundle that has everything needed to play any PSVR game. To heighten your experience, each controller also enables you to customize your movement with both free movement and teleportation options.
While the Skyrim VR bundle may be a right proper deal for people with disposal income and $450 to blow just for the sake of it, I still think VR is a long ways away from being a worthwhile consumer endeavor.
The upgraded system also brings a new Processor Unit, meant to allow HDR passthrough, meaning users can utilize HDR-compatible PS4 content without disconnecting the Processor Unit between the TV and console.