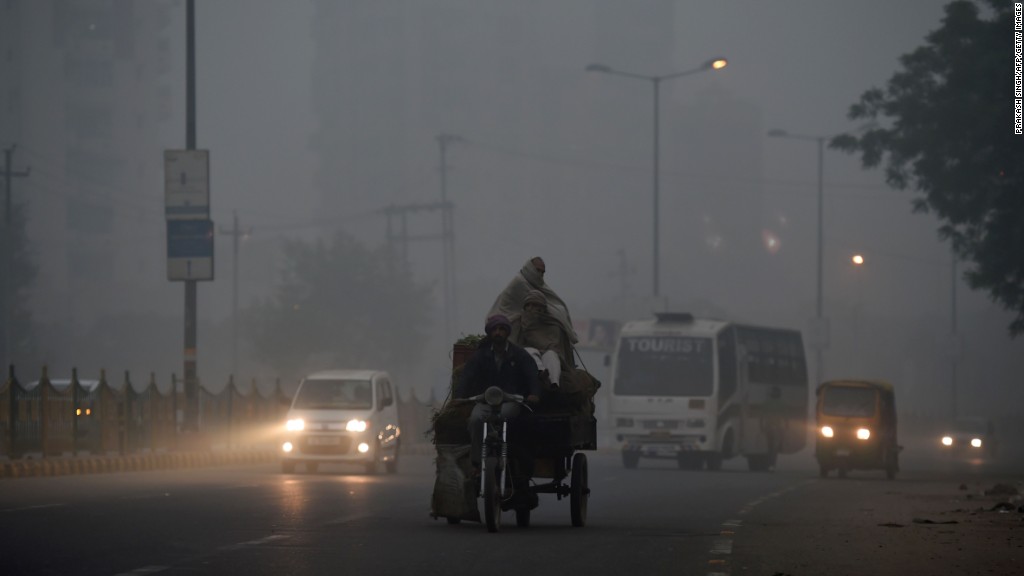 While locals attempt to combat the smog, global airlines "United Airlines" has blocked all flights to, from, and connecting to Delhi, citing the air quality.
United Airlines on Saturday temporarily suspended its Delhi-bound flights from Newark, USA, citing "poor air quality" - the first cancellation of an worldwide flight after pollution levels rose in the national capital with air quality index reaching the "severe" category."United temporarily suspended Newark-Delhi flights due to poor air quality concerns in Delhi", a spokesperson of the US-based airline said. According to reports, in a bid to not miff its passengers, the airline is also offering travel waivers. They said they are monitoring the situation and are coordinating with concerned government agencies.
Customers scheduled to travel this past Thursday through Monday can book a new flight that departs on or before November 18 without paying change fees or any difference in fair, United said on its website.
It is not known if competing airlines Virgin Atlantic, Etihad and KLM offered any similar waiver. With air pollutants, especially PM 2.5 and PM 10 levels over ten times higher than admissible levels the health ministry issued advisories to people living in the city.
A sweeping set of measures were introduced that included shutting of schools till Saturday, four-fold hike in parking fees, banning construction and industrial activities, among others.
Delhi has been enveloped in a haze of smog since Monday night, as air quality across most parts of the national capital deteriorated to "severe" levels.