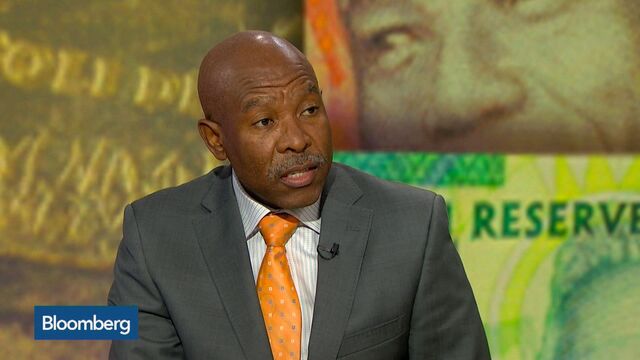 "What this means is that S&P have effectively dialled back their "ratings clock" by 23 years and downgraded South Africa's sovereign credit rating to "junk status", DA's spokesman on finance David Maynier said Saturday.
Ratings firm Fitch kept both South Africa's local and foreign currency credit ratings unchanged at BB+, one notch below investment grade, with a stable outlook, the agency said on Thursday.
Fitch already rates South African debt as "junk", and affirmed the rating on Thursday.
Credit ratings agency S&P Global has downgraded South Africa's credit rating to full junk status, while its counterpart Moody's has placed the country on review for downgrade. Moody's rates the country's foreign and local currency debt on their lowest investment grade rung of Baa3.
Andrew Golding Chief Executive of the Pam Golding Property group shared this sentiment, stating: "As things stand, political uncertainty is likely to delay further rate cuts for the foreseeable future and the economic situation is in somewhat of a "holding pattern" until the ANC elective conference".
"We note that both agencies [S&P and Moody's] commented on the importance of maintaining the integrity of institutions like the South African Reserve Bank and National Treasury, which is critical to ensuring that the financial sector is resilient and capable of supporting a recovery of the economy", said Nedbank in its statement.
The credit-driven buying spree belied the reality of an anaemic economy beset by unemployment of almost 28 percent and business confidence at its lowest in decades amid corruption charges swirling around President Jacob Zuma's government.
This outcome is more positive than if both S&P and Moody's had downgraded the local currency rating according to Ian Matthew head of business development at investment bank Bravura. South African debt has already been dropped from one of the widely used global bond indexes' the JPMorgan Emerging Market Bond Index Global.
The graph of South Africa's gross domestic product (GDP) in USA dollars tells a tale of a struggling economy.
A selloff of rand bonds - which comprise about 90 per cent of South Africa's outstanding liabilities - would raise borrowing costs for the nation as it sells more debt to plug a widening budget gap.
S&P Global Ratings cut South Africa's local-currency debt score to junk on Friday, while Moody's Investors Service also threatened to slash its ranking, raising the risk of a selloff from global indexes. Importantly: "it reduces the money available for housing, education, healthcare and social grants".
"In our view, economic decisions in recent years have largely focused on the distribution-rather than the growth-of national income", it added.