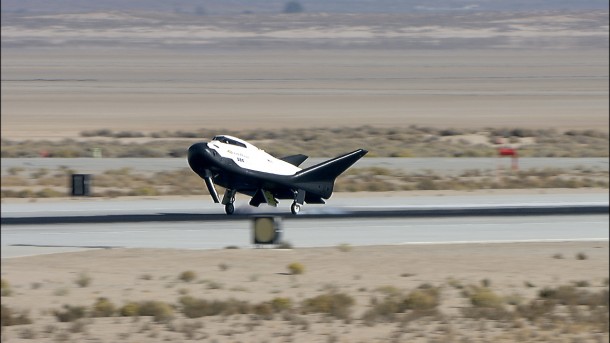 The device was tested in free flight mode and landing.
The Dream Chaser spacecraft made a "beautiful flight and landing" during a second glide test on Saturday, according to its producer, Sierra Nevada Corporation.
As Geek Wire notes, Sierra Nevada landed a different contract a year ago to use the Dream Chaser as an unmanned vehicle to transfer cargo back and forth to the International Space Station.
Dream Chaser made a landing at a USA air force base Edwards, which is located in the Mojave desert in California.
SNC is one of the three private companies, which include Oribtal ATK and SpaceX, selected by the United States space agency to transport supplies to the International Space Station for the next eight years in a deal potentially worth 14 billion USA dollars (£10bn). Under that agreement, Sierra Nevada will fly at least six cargo delivery missions for NASA by 2024, agency officials said in the November 11 statement. In 2016, Sierra Nevada was awarded a new contract. The company expects to start cargo missions sometime in 2020. Both SpaceX and Orbital ATK developed wingless cargo capsules that launch to the station on top of the companies' rockets. It is being created to land on runways and then allow crews to access the materials flown back to Earth soon after landing.
Saturday's test flight is the first of several glide and landing tests Sierra Nevada is planning with the Dream Chaser test vehicle from higher and higher altitudes. The successful flight had no passengers on board, and the vehicle flew itself instead of being controlled remotely. The unmanned test landing marks a major milestone for the Sierra Nevada Corporation, after a similar 2013 flight ended in a crash after the landing gear failed to deploy correctly. Sierra Nevada plans to give more details on the test during a press conference this afternoon.