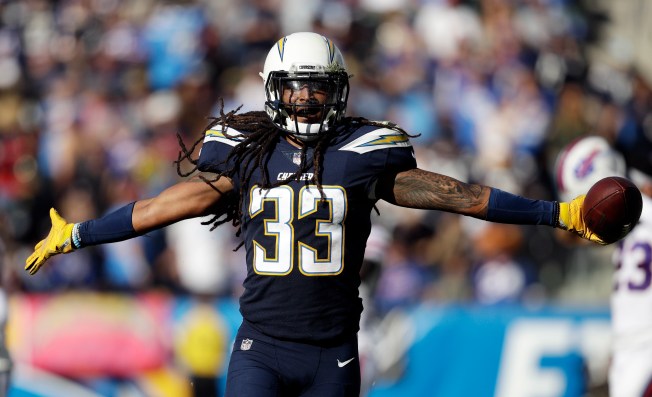 A fifth interception in the first half led to a Chargers field goal as the Bolts built a 37-7 halftime lead.
Now it's Taylor back in the game for the Bills to begin the second half and it's hard to imagine he'll lose his job again anytime soon. In a knee-jerk move that had no base in the first place, coach Sean McDermott made Peterman the Week 11 starter after the blowout Week 10 loss to the Saints that saw McDermott's defense get its teeth kicked in, and McDermott put all the blame on Taylor. Taylor has just three interceptions all season.
Two plays later, Peterman's pass to Patrick DiMarco bounced straight out of the fullback's hands and was intercepted and returned for a touchdown. Bills coach Sean McDermott said of the decision "As I continually evaluate our roster and our goal to become better, I've chose to start Nate Peterman as our quarterback this week".
The Buffalo Bills have been playing bad football, losers of two in a row headed into a matchup with the Los Angeles Chargers on Sunday.
"I think everybody was kind of surprised", McCoy said at a press conference after the decision to start Peterman was announced.
Peterman threw a pick-6 on his first possession and finished the first half with five (!) interceptions and just six completions.