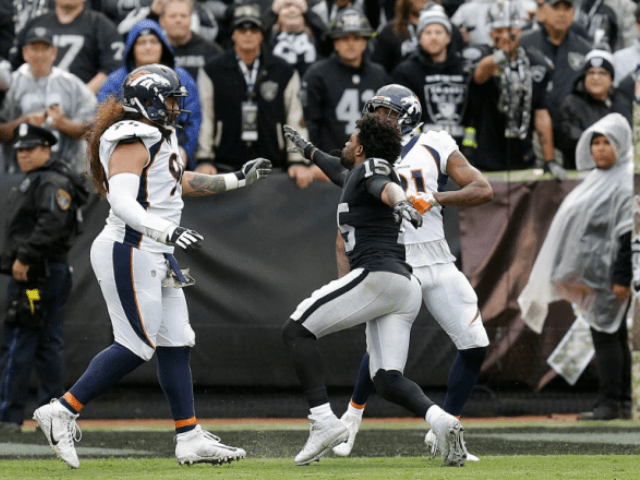 On the play after Chris Harris Jr. went out with an injury and was jawing with the Raiders sideline, Crabtree was assigned to block Talib during a 5-yard run by Marshawn Lynch.
Last season Talib yanked Crabtree's neckalce off after a play.
Crabtree and Talib were in the middle of the type of huge brawl you won't see too often in the NFL. Amari Cooper will likely play a bigger role over the remainder of the game.
Both players were ejected.
Talib bragged about it after the game, saying that he told Crabtree during the previous game he was going to snatch the chain next time he saw him. Meanwhile, Crabtree and Talib continued to circle each other while jogging toward the end zone. I can't react, or they kick me out of the game and I'm the bad guy.
Raiders guard Gabe Jackson was also ejected for making contact with an official.
The game was scoreless when the players were ejected. The tunnel for both locker rooms at the Raiders' stadium is located behind the Raiders bench. Crabtree and Talib broke away from the melee on the sidelines to square off one-on-one in the middle of the field.
There will be fines, maybe suspensions and a lost game for three key players.